99 Hops House brewpub opening in Joliet
4/27/2016, 2:36 p.m.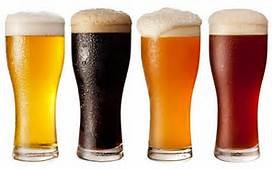 Hollywood Casino Joliet is thrilled about the latest addition to its roster of dining destinations. Beer lovers rejoice! On Friday, April 29, Hollywood Casino is having the grand opening of 99 Hops House, Joliet's first brewpub. 99 Hops House will offer an impressive selection of 99 beers including several local on tap brews, as well as a signature private label beer. Don't miss out on this evening of beer, bites and live entertainment. Doors open to the public at 5 p.m. Rock cover band, ARRA, joins the party on stage at 9 p.m.
99 Hops House will tout an impressive assortment of both domestic and international brews for every palette. As a nod to iconic Route 66, 99 Hops House has dubbed its 99th beer, "Route 99," which will be reserved as a private label brew exclusive to the restaurant. Collaborating with Chicagoland's best brewers, 99 Hops House will bring all your local favorites "under one tap". Favorites include: Goose Island Beer Company, Solemn Oath Brewery, Emmett's Brewing Company, Brickstone Brewery, Two Brothers Brewing Company and Lagunitas Brewing Company will also be available on tap.
Find your perfect beer paring with one of several crave-worthy entrees including the Giant Bavarian Pretzel with beer cheese fondue and "angry" mustard. Try a whole roasted beer can chicken with savory roasted red potatoes and corn on the cob, or for double the fun, the two-in-one Hops House Burger with a heap of barbeque pulled pork topped with a half-pound of Angus beef, coleslaw, caramelized onions and sharp cheddar.