Mosquitoes in 3 Will County communities test positive for West Nile
8/2/2016, midnight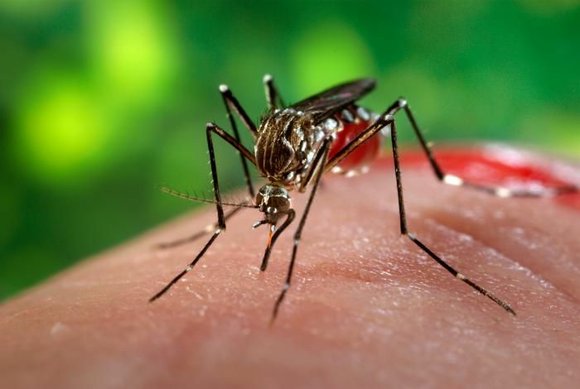 Mosquitoes testing positive for West Nile Virus have been found in a trio of Will County communities.
The Will County Health Department's Environmental Health program has 14 mosquito monitoring sites throughout the county.
Positive samples were found in Bolingbrook on June 30, July 12 and 22; Naperville, July 5 and 19; and Shorewood on July 8.
West Nile Virus is transmitted through the bite of an infected mosquito. Birds pass the virus to mosquitoes through a blood meal.
Most people infected with WNV exhibit no clinical symptoms, but approximately 20 percent of cases result in mild or serious illness. Preliminary symptoms typically include fever, headaches or body aches. More serious illnesses can result in meningitis, encephalitis or death.
No cases have been found in humans or animals in Will County in 2016.
The county collected 87 WNV-positive batches in 2015, 62 of them from Environmental Health traps. Will was one of 64 Illinois counties to report some sort of WNV activity last year.
Statewide, the Illinois Department of Public Health reported 1,713 mosquito batch positives in summer 2015. The state also reported 51 virus-positive birds, 77 human cases and nine fatalities.
The Health Department recommends that people spending time outdoors take precautions against mosquito bites. Long sleeves, pants, shoes and socks are strongly recommended. Insect repellent is also advised. Consult a physician before using repellents on infants.
The Health Department also collects a small number of birds for testing by the state. To report dead birds, telephone (815) 740-7631 any time.
The Health Department is led by Executive Director Susan Olenek. For more about the Health Department go to www.willcountyhealth.org.