Black Harvest 22nd Annual Film Festival
8/3/2016, 5:34 p.m.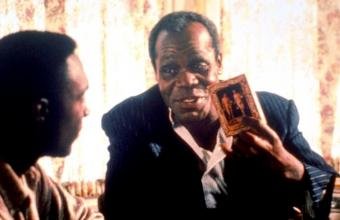 The Gene Siskel Film Center of the School of the Art Institute of Chicago presents its 22nd Annual Black Harvest Film Festival (August 5-September 1), the Midwest's largest festival of the black experience on film featuring movies from the African diaspora. Presenting a combined total of over 50 narrative and documentary features and shorts, the festival will feature directors in person, discussions, special events, and more.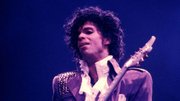 Opening Weekend Purple Rain (August 5) is a pre-festival party in Couch Alley (170 N. State St.) with clips of films from the festival plus other film and video footage. Afterwards there will be a presentation of the late Prince's legendary feature film. Admission is $5. Showtime 9:30pm. RSVPs are required to attend: blackharvestfilmfestival.com
Opening Night A Black Harvest Feast (August 6) sets the tone and conveys the overall spirit of the festival with six shorts. This evening will be a "homecoming" for Black Harvest filmmakers past and present. A reception follows at Joffrey Tower, 10 E. Randolph. This year's festival again looks at a wide range of subjects and stories reflecting on the black community:
Music Documentaries Tear the Roof Off: The Untold Story of Parliament Funkadelic (August 12, 13). Post-show Q&A's; a funk dance party courtesy of DJ I.N.C. takes place after the August 13 show; Walk All Night: A Drum Beat Journey (August 14, 15); Sound of Redemption: The Frank Morgan Story (August 17) is the story of the late talented jazz saxophonist who was inspired by the great Charlie Parker Before the screening, media personality Richard Steele will be honored with the first-ever Gene Siskel Legacy Award.
Dramatic Features This Is Not Chiraq (August 19, 24); intimate drama Dark Seed (August 23, 24) brings a hard-driving executive to a decision not shared by
her husband as the ticking of the wife's biological clock becomes more prevalent; and Sunshine Day (August 26, 30).
The LA Rebellion This significant filmmaking movement that came out of UCLA in the late 60s is showcased with the new documentary Spirits of Rebellion: Black Film from UCLA (August 27), and To Sleep with Anger (August 28, 29), a dark, semi-mystical comedy featuring Danny Glover as a folkloric trickster who spreads discord, doubt, and disease around middle-class South Central Los Angeles.
Systemic justice is examined in Time Simply Passes (August 10) in which a man is wrongfully convicted only to live in poverty as a free man; Jerico (August 20,
21); Class Divide (August 23) which is also the Gene Siskel Film Center Movie Club selection; and Maya Angelou: And I Still Rise (August 27).
Short Programs A wide range of short films will be presented, unified by common
themes: Made in Chicago I (August 7, 11);International Visions (August 9); Made in Chicago II (August 12, 16); We Are Family (August 18); Love African American Style (August 19, 20); and Women of Color (August 25).
Education All the Difference (August 7, 8) is the journey of two South Side Chicagoans as they prepare for and embark on their college journey; Gordon Parks