Can the national diversity coalition for Trump sway black voters?
Freddie Allen - National News Managing Editor | 8/5/2016, 5:32 p.m.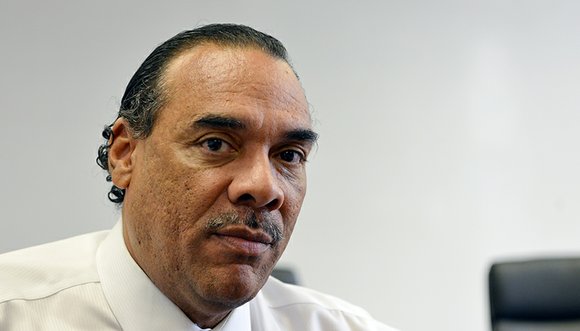 The Republican National Convention in Cleveland, Ohio was a rough and raucous ride for the reality star, real estate developer turned political neophyte. After charges of plagiarism over Melania Trump's speech, a non-endorsement from Senator Ted Cruz (R-Texas), and an apocalyptic speech that promised to restore safety on January 20, 2017 if Trump is elected, Trump supporters are gearing up for the next phase of the campaign: a head-to-head match up against former Secretary of State Hillary Rodham Clinton.
The Friday before the convention, Trump named Indiana Governor Mike Pence his running mate for 2016 presidential election.
Last month, the National Diversity Coalition for Donald Trump met with RNC leaders at the RNC headquarters in Washington, D.C. to discuss how the groups can work together to get Donald Trump elected.
The National Diversity Coalition for Trump is a volunteer organization of religious, business and political leaders from minority communities. The executive board includes Bruce LeVell (executive director), Pastor Darrell Scott (CEO), special counsel Michael Cohen (co-chairman) and Reverend Omarosa Manigault (co-chairman). The group also includes advisors from groups like "Hispanic Patriots for Trump," "Sikh Americans for Trump," and "Minorities for Trump."
LeVell said that his volunteer status is important, because he still has access to the candidate, but in a role where he can speak candidly with Trump.
"When someone works for you, you really don't get the truth. If you're my boss I'm very limited to how transparent I can be with you," said Bruce LeVell, the executive director of the National Diversity Coalition for Trump. "I don't want to work in D.C. and [Trump] knows that, too."
LeVell said that he wants his group to bolster the efforts of Jennifer Sevilla Korn, the RNC's deputy political director. LeVell added that reports of tension between Trump and the RNC were overblown.
"The campaign and Mr. Trump understand the value of the RNC," LeVell said.
Telly Lovelace, the national director of African-American Initiatives and Media for the RNC said that the RNC and the coalition have a great working relationship.
"We feel their energy and we want to work with them," said Lovelace. "We want to be a resource to the coalition. The great thing about this group is that every one brings their personal life experience to the table and they can take that and get their message out to help get Mr. Trump elected."
LeVell scoffed at recent polling conducted before the convention that suggested that more than half of Republican voters still favored a mystery candidate over Trump, even though he has outlasted every single one of his political opponents. He credits Trump's unique stance in the race as a non-politician for the opposition.
LeVell, a businessman from Georgia, said that Trump is a candidate that doesn't owe anything to special interests groups and that there are no backdoor or side deals to be made.
"You can't control this candidate," said LeVell. "This is why there is a lot of pushback in all different aspects of the GOP, because they can't make a play."