Can the national diversity coalition for Trump sway black voters?
Freddie Allen - National News Managing Editor | 8/5/2016, 5:32 p.m.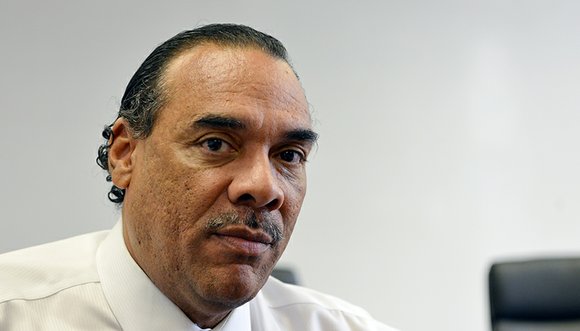 LeVell noted that Trump received more votes than any other Republican presidential candidate in the history of the primary elections. The Georgia businessman said that Trump found out what Americans were really thinking about (illegal immigration, national security and foreign trade) and then carefully crafted a message that resonated with those voters.
"Look at the ones who are complaining," said the Georgia businessman. "It's not the 16 million people."
Even though his surrogates have promised that more deals and more targeted policy proposals are coming down the pike for the Black community following the Republican National Convention, Trump has steep hill to climb.
Nearly 90 percent of Black voters and 75 percent of Latino voters hold an unfavorable view of Trump, according to an NBC News/SurveyMonkey poll.
Black clergy and parishioners were split over Trump's misstep with the Black pastors' meeting in New York City last November, but LeVell said that billionaire real estate developer used the assembly to gather insight into the Black community, something that Trump has been doing for years.
LeVell said that Trump's meeting with the pastors was less about an endorsement and more about taking the pulse of the Black community.
Trump and his surrogates have often touted his ability to create jobs, his business credentials and his long-standing relationship with the Black community as the candidate looks to make inroads with Black voters in November, but his record is mixed.
The New York Times reported that the Justice Department sued Trump and his father for housing discrimination in New York in the early 70s. The Justice Department, "also charged that the company had required different rental terms and conditions because of race and that it had misrepresented to blacks that apartments were not available."
The Trumps settled with the Justice Department, admitting no guilt, and promised to reform their rental practices, according to The New York Times.
Trump's track record for filing for bankruptcy under the federal codes has also drawn criticism.
Still, LeVell said that Trump's business record and his ability to grow jobs will resonate in the Black community and that his unique message of economic empowerment will start picking up more momentum after the convention.
"A poor man really doesn't want to listen to a poor man," said LeVell. "A poor man will listen to a rich man, if it relates to how you can lift yourself up."
The Georgia businessman said that he hasn't felt this energized for a candidate since he was 18 years-old working on Ronald Reagan's campaign licking envelopes.
LeVell continued: "I really feel like Donald Trump is going to make the biggest headway for Black people of the all presidents in the history of the United States."