Valley View Schools unveil new student concussion policy
8/5/2016, midnight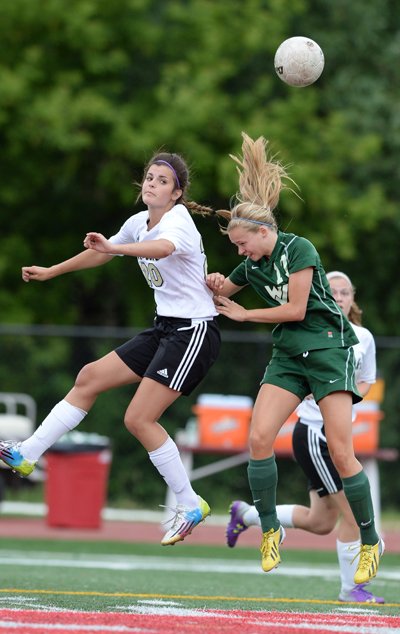 Following hours of work by the Valley View School District 365U Concussion Oversight Team, the VVSD Board of Education has adopted a comprehensive "Return to Learn" and "Return to Play" policy to manage concussions and head injuries suffered by students.
The new policy, which complies with Illinois High School Association (IHSA) concussion protocols and by-laws, is designed to protect all students, including athletes and non-athletes.
Per the policy, VVSD has developed strict procedures for determining a course of action when a student suffers a head injury.
On the athletic field, if a coach, game official, athletic trainer, parent or guardian, physician or student believes a head injury has occurred, the student must be immediately removed from practice or competition and cannot return unless cleared by a physician or athletic trainer. If the injury occurs in the classroom, the rules are similar.
Beginning on the day after the injury, no student can return to the athletic field or to full participation in the classroom unless cleared to do so in writing by a medical doctor or Doctor of Osteopathic Medicine.
"This new policy means that a student who has suffered from a concussion and is having difficulty with his or her ability to participate, concentrate or comprehend the materials being taught will have temporary modifications," said Bolingbrook High School Athletic Trainer Mattie Kaminskas, who serves on the VVSD Concussion Oversight Team. "Due to the nature and varying degrees of concussion symptoms, a student's recovery can potentially be elongated because of the cognitive stressors of the school environment."
Diagnosing a concussion can often be difficult at the time of injury which is why the new VVSD policy also requires all VVSD coaching personnel and athletic directors, paid or volunteer, to complete on-line concussion training. In addition, all VVSD student-athletes will be required to view the IHSA concussion video.
"These protocols were developed by the VVSD Concussion Oversight Team to aid students in managing their recovery safely and with the necessary educational provisions," Kaminskas said.