Forest Preserve announces July photo winner
8/8/2016, 8:50 a.m.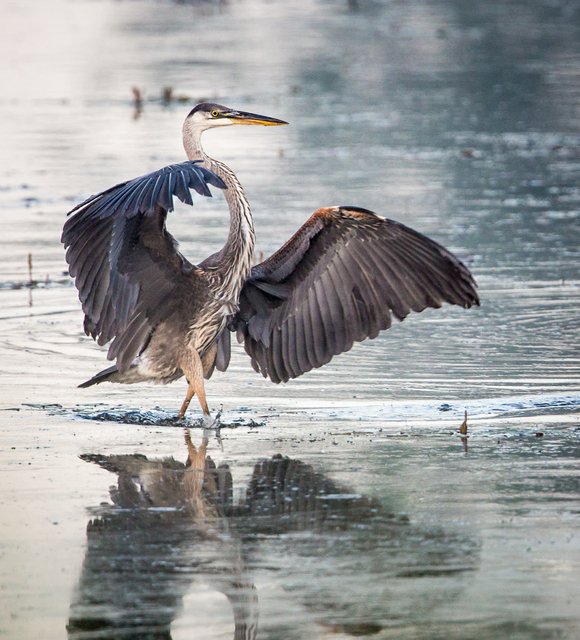 A photo taken by Alan Keahey of Naperville of a great blue heron strutting its stuff at Whalon Lake is the July winner in the Forest Preserve District of Will County's Preserve the Moment photo contest.
"It required a great deal of patience to capture this interesting moment in time when the blue heron was landing," Keahey said of his shot at the Naperville preserve. "The photo immediately stood out for me because of the heron's confident stride that seemed uniquely human."
Almost 150 photo entries were submitted in July. Honorable mentions went to: Anthony Silvestri of New Lenox for a clear-winged hummingbird moth at Hickory Creek Preserve, Robert Soto of Bolingbrook for a frog at Isle a la Cache Preserve, Joy Finchum of Lockport for a butterfly at Lockport Prairie Nature Preserve and Chuck Medrano of Mokena for a frog at Hickory Creek Preserve. To view all of the July entries, visit flickr.com/willcoforests. Monthly winners from June through December will be judged online by members of the public to determine overall contest winners.
Contest rules and photo submission instructions are available at ReconnectWithNature.org.