"Grandparents Day Out" set for August 12 at the Crest Hill Branch Library
8/9/2016, 9:10 a.m.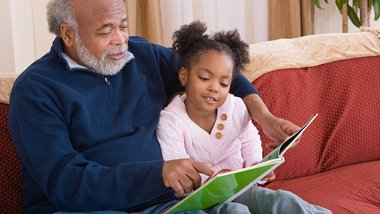 "The White Oak Library District in partnership with the Lockport Township Park District is pleased to announce the second annual Grandparents Day Out event will be held at the Crest Hill Branch Library on Friday, August 12, 2016 from 10:00 am – 12:00 pm."

Grandparents! Bring your grandkids in before they have to go back to school! You're in for a fun-filled time with the White Oak Library District, Lockport Township Park District, AARP, a face painter, ice cream cart, Citgo the police dog, balloons, an obstacle course, door prizes, a grandparent & grandchild craft, touch a truck with Will County SWAT vehicles and a Lockport Township fire truck, and more!!

Special guests include Crest Hill Mayor Ray Soliman, Senator Pat McGuire, Senator Jennifer Bertino-Tarrant, Lockport Township Supervisor Ron Alberico, and Lockport Township Clerk Denise Mushro Rumchak.

The "Grandparents Day Out" event will be held on Friday, August 12, 2016 from 10:00 am – 12:00 pm at our Crest Hill Branch, 20670 Len Kubinski Drive, Crest Hill, IL 60403. (Located just north of the Menards on Weber Road.)


For further information, please contact Amy Byrne at the Crest Hill Branch at 815-552-4278 or e-mail abyrne@whiteoaklibrary.org or check our website under Events at http://www.whiteoaklibrary.org