Joliet Central High School Class of 1971 Reunion
8/9/2016, 2:26 p.m.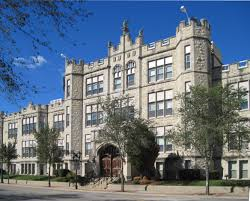 Joliet Central Class of '71 celebrates its 45th class reunion on Saturday, September
17 with several activities. Saturday morning at 10:00 a.m. take a tour of the Joliet
Central High School Campus and check out the new fabulous Student Center.
The varsity homecoming game kicks off at 1:00 p.m. on Saturday, September 17 at
JTC's very own football field! Admission to the homecoming game is free for all
Central alumni. Email Kristine Schlismann at kschlismann@jths.orgkschlismann@jths.org or call 815-727-6967 to get your name on the pass list.
Dinner, music, dancing and fun finishes the celebration at 6:00 p.m. on Saturday
night at the Mansard Room in Rockdale. Reservations are $55 per person!
Go to www.jths.orghttp://www.jths.org and click on the Alumni Events banner to
make your reservations. Hurry! The registration deadline is August17.
For further information, contact Edna McCullum Brass at
ednamae53@hotmail.comednamae53@hotmail.com or 815-953-7510. Hope to see you
there!