Joliet Township infant childcare center receives gold circle award
8/10/2016, 9:53 a.m.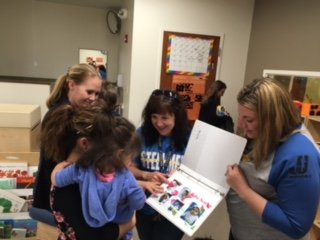 The Joliet Township Infant Childcare Center has retained the GOLD Circle of Quality designation from ExceleRate Illinois, the state's quality rating and improvement system for the 2016-2017 school year.
This was accomplished through satisfying rigorous standards for environmental quality and professional growth. Of approximately 590 licensed childcare centers in Will County, about 20 are designated the GOLD Circle of Quality.
"Our early childhood education professionals worked tirelessly to provide the best care and education for the families and children we serve. Additionally, many returned to college and/or attended necessary professional development sessions in order to attain credentials through the Gateways to Opportunity system," said Debrah Clark, Childcare Director of the Joliet Township Infant Childcare Center. "I could not be more proud or in awe of the dedication level of the professionals working with our families."
ExceleRate Illinois is administered through the Illinois Network of Childcare Resource and Referral Agencies under joint direction of the Governor's office of Early Childhood Development, the Illinois Department of Human Services, and the Illinois State Board of Education.
The mission of the JTHS infant Childcare Center is to engage, support and maintain attendance of young parents during high school completion, strengthen their parenting skills and knowledge of resources, support the healthy development and exploration of young children in a safe environment and be a passionate model of best practices in the early childhood community.