Fifth annual Back 2 School Blast this Saturday in Joliet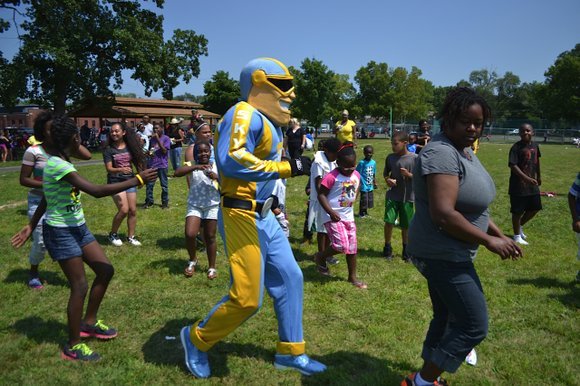 It's that time again for Joliet families to break away from shopping for clothes, notebooks, pens and other supplies and celebrate with the kids at the annual Back-to-School Blast and also get some great free stuff.
All children who attend the 5th annual Back 2 School Blast at 11 a.m. on Saturday, Aug. 13 at Joliet's Nowell Park, 199 Mills Road, will not only get to enjoy free food, entertainment and games, but also get a great start to the new school year by receiving free backpacks.
This end-of-summer event will feature free hot dogs, chips and water, a DJ and other live entertainment, pony rides, a petting zoo, reptile show, bounce houses, a basketball tournament, magician, a Hula hoop contest, even barbers offering free haircuts. This year's Blast also will feature carnival games and prizes from bicycles and Bluetooth speakers to movie theater tickets and birthday party packages from Haunted Trails and Family Fun Zone.
The event is sponsored by The Times Weekly, the Joliet Park District and Shiloh Baptist Church in Lockport. Nowell Park is at the corner of Chicago Street and Doris Avenue. Various city leaders, businesses and residents also support the Back 2 School Blast.
"It's great because it brings people together. It also gives the business community as well as residents an opportunity to support our children and help get them ready for the next school year," said Joliet City Council Ald. Terry Morris, District 5, a supporter of the event. "It gives the kids that extra encouragement they need in these tough times."
For more information, contact the Joliet Park District at (815) 741-7296.