The "Nobody" Interview: Marc Lamont Matters!
Kam Williams | 8/12/2016, 6:07 a.m.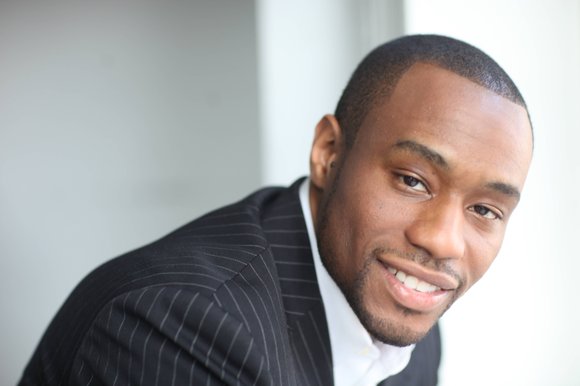 Marc Lamont Hill is one of America's leading intellectual voices. He is
currently the host of BET News and VH1 Live, as well as a political
contributor on CNN.
Marc has received prestigious awards from the National Association of
Black Journalists, the Gay and Lesbian Alliance against Defamation
and the International Academy of Digital Arts and Sciences, to name a
few. He holds a Ph.D with distinction from the University of
Pennsylvania and currently serves on the faculty of Morehouse College
as its Distinguished Professor of African-American Studies.
Here, he talks about his new book, "Nobody: Casualties of America's
War on the Vulnerable, from Ferguson to Flint and Beyond."

Kam Williams: Hi Marc, thanks for this opportunity to speak with you.
Marc Lamont Hill: My pleasure.
KW: I really enjoyed the book. What inspired you to write it?
MLH: It started with the death of Michael Brown. When I got to
Ferguson to cover the funeral and the aftermath of the shooting for
BET News, I found more than I expected. I realized that there was so
much more to the story than what was being represented in the news.
It was deeper than [Police Officer] Darren Wilson and Mike Brown. It
was also about all these other factors that made Mike Brown nobody
long before he ever walked onto Canfield Drive the day of the
shooting. I really just intended to tell the story of Ferguson, but
then Daniel Pantaleo was not indicted for killing Eric Garner...
Tamir Rice was killed... Then Freddie Gray was killed that spring...
And Walter Scott was shot in the back. And Sandra Bland was killed.
Before I knew it, there was a whole range of stories. So, I decided
to tell a story about state violence and about how there's a deeper
war on the vulnerable that's being prosecuted everywhere that allows
the state violence to occur in the first place.
KW: Do you have any qualms about using Mike Brown as the poster child of
the Black Lives Matter Movement when he was caught on tape robbing a
convenience store a few minutes before he was shot? Also, the grand
jury concluded that he never said, "Hands up, don't shoot!"
Wouldn't it be better to rally around a more deserving victim?
Whatever happened to Dr. King's notion of judging not by the color of
the skin but by the content of the character?

MLH: Black Lives Matter emerged months before Michael Brown was ever killed.
So, the movement had already started. It certainly got a lot of
energy and focus after his death, but I think this idea that we
need perfect victims is problematic. Mike Brown is killed after he
steals Cigarillos from a store, a point I concede in the first
chapter of the book, as well as the fact that his hands weren't up
and he probably wasn't running away. Mike Brown wasn't blameless, but
robbery still isn't a capital offense, nor should be for Eric Garner