The "Nobody" Interview: Marc Lamont Matters!
Kam Williams | 8/12/2016, 6:07 a.m.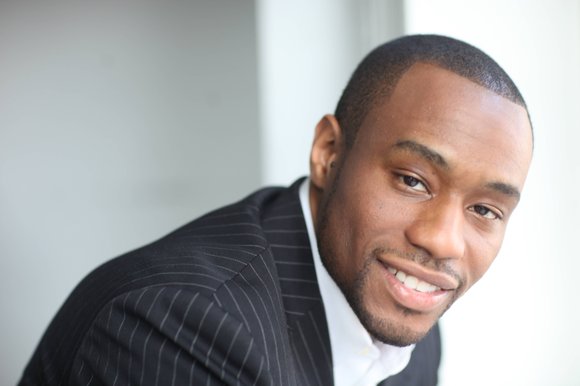 officers. We can grieve over the tragic deaths of police officers,
but it's apples and oranges, because we still need a consistent
conversation about state violence.
KW:
What about the fact that we have a black President and Attorney General,
who passed on federally prosecuting police for the murders of Trayvon
Martin, Mike Brown and others. And look at Baltimore where you had a
black Mayor, Prosecutor and Judge, and still couldn't get any
convictions. Maybe we're finally post-racial.
MLH:
The argument has never been about having black representation. The
freedom struggle has been about justice, safety and peace, not about
getting black people to do the same things that white people do.
Having a black President and Attorney General doesn't change the fact
that the system's broken. We didn't integrate police forces so that
black cops could beat us or so that black mayors could impose the
same rules. The fundamental goal is to change the system, not to
change the manager of the empire.
KW:
What is wrong with simply saying All Lives Matter?
MLH:
It's fundamentally dishonest. It suggests that people asserting that Black
Lives Matter are somehow indifferent to the lives of others. It's not
that white lives don't matter. White lives aren't being erased by the
state in the same way. So, the declaration that Black Lives Matter is
about spotlighting a particular need, not about diminishing the
significance and value of other needs. It's imperative that we
articulate as loudly as possible that Black Lives Matter, too,
because if we don't, no one else will.


KW: Ling-Ju Yen asks: What
is your earliest childhood memory?
MLH: Sitting at my parent's dining room table in North Philly at 3 years of age
reading a "Dick and Jane" book, and their not believing that I knew how to read. They thought I was pretending and had just memorized the book.
KW: Was there a meaningful spiritual component to your childhood?
MLH: I don't know if it was meaningful to me, but my parents went to
church every week. It was certainly meaningful to them.
KW: When you look in the mirror, what do you see?
MLH: I see an African.
KW: If you could have one wish instantly granted, what would that be for?
MLH: Justice.
KW: Finally, what's in your wallet?
MLH: Way too many business cards of people who stop me on the street.
KW: Thanks again for the time, Marc, and best of luck with the book.
MLH: I appreciate this conversation, Kam. It's been great!
To order a copy of "Nobody," visit: https://www.amazon.com