Onesti announces partnership with Pinnacle to run Rialto Theater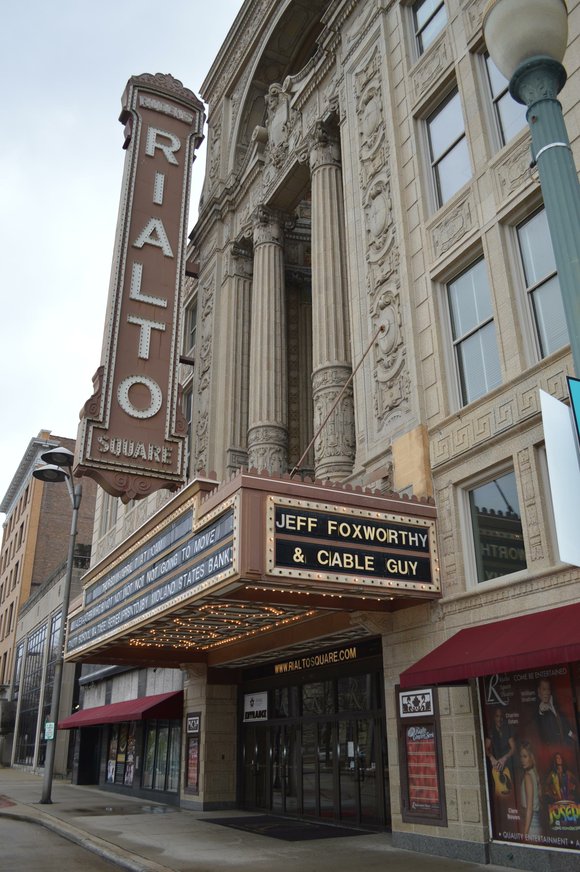 A group of vocal Rialto Theater supporters who started an online petition to garner attention for their pick for general manager has gotten the attention of one of the management companies bidding for the job.
An online petition that went up on the website Petition Buzz.com on August 9 has garnered over 1100 signatures in support of Ron Onesti to step in and serve as general manager of the beleaguered theater.
Onesti runs the Arcada Theater, a 900-seat venue in St. Charles that brings in big name national acts for about 200 bookings per year.
Onesti gave an informal proposal to the WMCEAA board in June and has said that he would be able to "maximize" his contacts within the entertainment industry to book between 3 and 7 shows per week at the Joliet theater.
Onesti submitted a formal proposal after an official request for bids went out seeking a third party management company to run the theater but didn't make the final two.
VenuWorks of Ames, Iowa and Pinnacle Venue Services of Virginia Beach, VA., and San Antonio, Texas were the top choices of the board.
Some residents were concerned by the lack of local oversite of the theater, and were perplexed by Pinnacle's proposal which projected losses of over $600,000 during its first year as well just under $500,000 in losses for year three.
Onesti, however, announced at Joliet's pre-council meeting on Monday night that he was asked to serve as the local liaison if Pinnacle receives the nod from the board.
"I was contacted by pinnacle," he told the council. He said that Pinnacle reached out to him saying "it seems like you're the guy out here" who can act as the local involvement that the out of state companies lack.
Onesti said that local involvement is "really key in the success of these types of businesses."
He said that the partnership "could be a huge win win for everybody involved."
He said his job would be more than just booking shows. It would also include understanding "how does it interface within the community and the economic development of downtown Joliet."
Onesti has a track record for success in rehabilitating old theaters. He took over the Arcada Theater in 2006 just as it was about to close and be turned in to a medical building.
He's since turned it in to a destination for big name acts and return business for spectators who come from all over the country to see shows.
He said it comes down to building successful relationships within the industry and the community. He said that he would combine his contacts and efforts to book shows at both theaters in an effort to "to bring downtown Joliet alive."
Onesti said that the nearly 1200 signatures online and the vocal involvement of the residents prove that the Rialto has the support of the community.
"I was brought here by the citizens of Joliet," he said, adding that the template for the Rialto's success lies in his theater in St. Charles.
"Its 43 miles away, what you need to have done here," Onesti told the city council.
"Stop by in St. Charles one night and you'll see and you'll feel the vibe."
Joliet resident Wayne Barnett hopes that the city council can exercise some of its influence to get the WMCEAA board to delay its vote—scheduled for Wednesday—by at least 30 days in order for its members to reconsider Onesti as the general manager.
"This decision is far too important," said Barnett who encouraged the council members to pay a visit to the Arcada Theater.