Bolingbrook HS grad Troy Doris finishes 7th in Rio Olympics triple jump
8/17/2016, 3:57 p.m.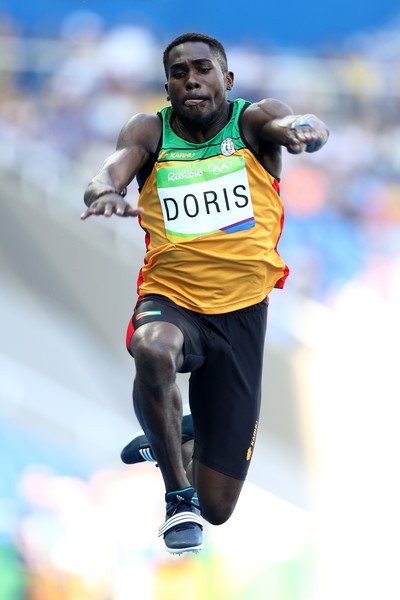 Guyana's Troy Doris finished just two feet short of winning a gold medal
in the triple jump at the Olympic Games in Rio de Janeiro Tuesday morning.
The Bolingbrook High School graduate registered leaps of 16.88 meters and 16.63
meters before he flew 16.90 meters (roughly 55½ feet) on his fifth attempt in the
finals to place 7th.
Defending Olympic champion and reigning world champion Christian Taylor of the
United States won the gold with a jump of 17.86 meters (roughly 58½ feet). Will
Clange of the United States was second at 17.76 meters and China's Dong Bin was
third at 17.58 meters.
Doris, who is Guyanese by naturalization, decided to compete for the tiny
northeastern South America country because he felt he had a better chance of
competing in the Olympics than if he continued to participate on the talent-laden
USA squad, according to recent reports in Bolingbrook-area media.
He is a two-time high school state champion and starred at the University
of Iowa before turning professional. Doris is also Guyana's national
record holder in the triple jump.