Joliet approves transfer of Evergreen Terrace and reimbursement plan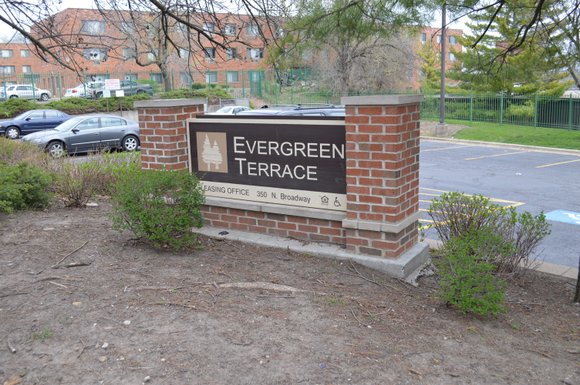 The Joliet City Council has approved the transfer of the Evergreen Terrace housing development to a newly-created limited liability corporation.
The creation of Riverwalk LLC was in keeping with the city's agreement with the Department of Housing and Urban Development (HUD) to take over the public housing complex said City Manager Jim Hock.
Under the resolutions approved on Tuesday the city will transfer ownership to Riverwalk which will reimburse the city for the $15 million cost to purchase the property. City Manager Jim Hock said that the total reimbursement would be just over $11 million after subtracting about $3 million in Community Block Development Funds (CDBG) from HUD. The council also approved a resolution approving rent collection and housing assistance payments that will also come from HUD.
The LLC will then have 30 years to make payments at 0% interest to the city for its compensation said Hock. Holsten Real Estate Development Group which will partner with the city in the endeavor will receive 7% from the gross income of the property
Despite the transfer of ownership, the city will maintain a 50% stake in the company, and will have the final say in any decisions regarding the future of the property.
The establishment of the LLC and approval of the reimbursement plan ends the city's push to take over the property which was first suggested in 1999 and began in earnest in 2005. That year, the city entered its first round of litigation with HUD over its plan to take possession of the property.
An inspector general report released in March indicated that the city had paid approximately $5.4 million in legal fees before finally agreeing to pay $15 million for Evergreen Terrace in August of last year.