Troy District 30-C fifth graders attend Orientation Day
8/17/2016, 4:43 p.m.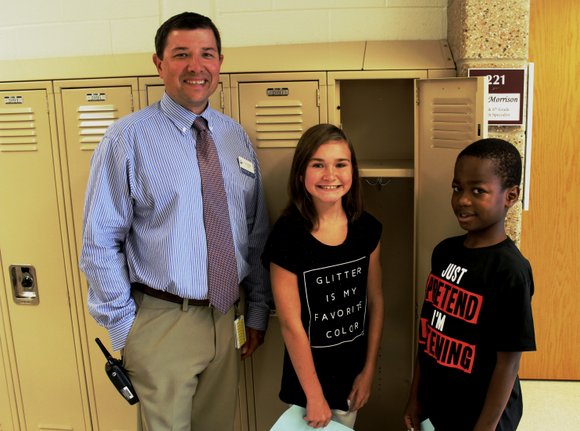 Hundreds of students who will be attending William B. Orenic Intermediate School for the first time this year met for 5th Grade Orientation Day a week before the official first day of school to get a jump on the particulars of the new school. They learned how to work a combination lock to get access to their lockers, got tips on efficient ways to change classes throughout the day, got their class schedules and played some team-building games.
"I'm looking forward to WBO," new student Ella Randich said, "because it's bigger, and you have to change classes."
Ella said her favorite subject is reading.
Fifth grader Isaac Taylor said he was also looking forward to starting the school year at the new school, especially to meet all the new teachers. Isaac's favorite subject is math.
Principal Larry Piatek, who began the program last year, said the program is a big help to the students who are coming from grade schools that might have 100 students to WBO, with a student population of about 500. Among other changes, WBO students have PE every day, a stricter dress code, more than one teacher for core classes and even more food choices at lunch.