State releases grant funds for Shorewood park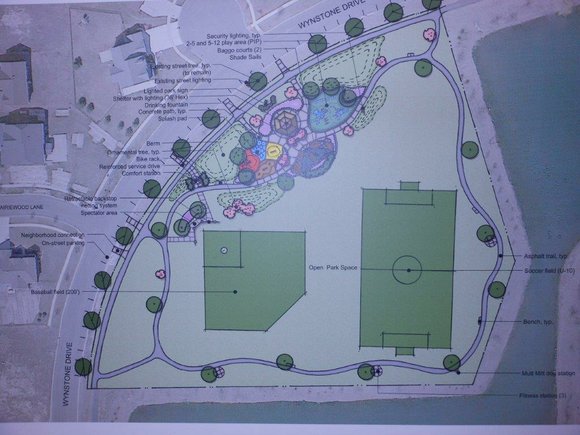 A $400,000 grant that was delayed by the State of Illinois' ongoing budget troubles last year looks to be on its way to the Village of Shorewood
The village learned it had qualified for the Open Space and Land Acquisition (OSLAD) Grant in January 2015 under then Governor Pat Quinn.
The funding was frozen three months later however after Governor Bruce Rauner took office as part of his belt tightening agenda to shore up the state's finances.
Shorewood Mayor Rick Chapman said that the village asked State Representative Mark Batanick to intervene on the village's behalf to help free up those funds.
He said he received a phone call from Batanick on Saturday informing him that the grant funds had been released.
Chapman said he was "very pleased" by the bit of "good news."
The mayor said that the new park will help spur more development in the south end of the village and he hopes will also help sell some homes in new developments there.
When it was announced in 2015, Shorewood officials said that the $400,000 in grant funds would be used to create the new 4.5 acre Lake Forrest Park on Wynstone Dr. about a quarter mile north of Mound Road. The park will be the first to serve residents in the southern part of the village.
Planned features for the park include a baseball diamond, jogging trails with fitness stations, and lawn space large enough to host soccer games, in addition a bag games area, a 36-ft picnic shelter, a rubber-surfaced playground, bathrooms, and a medium-sized splash pad.
Grant funding will pay for just under half of the project's $840,000 projected price tag.
At the time that the grant funds were frozen, the village was preparing to place the project out for bid.
The nearby Joliet Park District also lost out on grant funds during the state freeze. It planned to use $750,000 of grant funds to acquire an 80-acre parcel on Hoberg Road. The Romeoville Recreation Department also lost a $400,000 grant that was to be used for the initial development of Bigelow Park.