Joliet Township High School 2016-2017 Homecoming Events
8/22/2016, 12:26 p.m.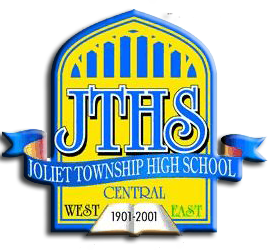 Joliet Township High School Homecoming events for the 2016-2017 school year are quickly approaching. This year's theme for the Central Campus is "A Breath of Fresh Air", while the West Campus will celebrate with "Night at the Cinema."
Powder Puff Games
The traditional flag football game between junior and senior girls at Joliet Central will take place at 5 p.m. on Wednesday, Sept. 14th at the Joliet Central Stadium, located off the 100 block of Collins Street in Joliet. Tickets will be pre-sale only.
The Joliet West High School Powder Puff game will take place at 6 p.m. on Wednesday, Sept. 21 at the Joliet West Football Stadium, 401 N. Larkin Avenue in Joliet. Tickets will be pre-sale only.
Parade & Tailgate
Homecoming Day for Joliet Central High School is Saturday, Sept. 17 and begins at 9:00 a.m. with the Homecoming Parade. The parade will start on the east side of the building at Joliet Central High School and will head north on Herkimer towards Jackson Street; west on Jackson to Chicago Street; South on Chicago towards Jefferson Street; east on Jefferson towards Collins Street; and north on Collins, before turning left back into the school.
Joliet West High School will celebrate a Homecoming Tailgate, exclusively for students, in the JWHS Fieldhouse from 3:30-5:30 p.m. on Friday afternoon, followed by the homecoming football game.
Football Games
The Homecoming Games for Joliet Central High School vs. Plainfield Central High School include the sophomore game at 10:30am, followed by the varsity game at 1:00pm on September 17th at the Joliet Central High School football stadium.

The Homecoming Game for Joliet West High School vs. Plainfield East High School will be held at 6:30 pm on September 23rd at the Joliet West High School football stadium.

Dances
The final event at both campuses concludes with the Homecoming dance. Joliet Central High School will hold their dance on Sept. 17th in the new Student Center from 7-10 p.m.
Joliet West's dance will take place on Sept. 24th in the West Cafeteria from 6:30 -9:30 p.m.