Rialto Square board chooses VenuWorks to run theater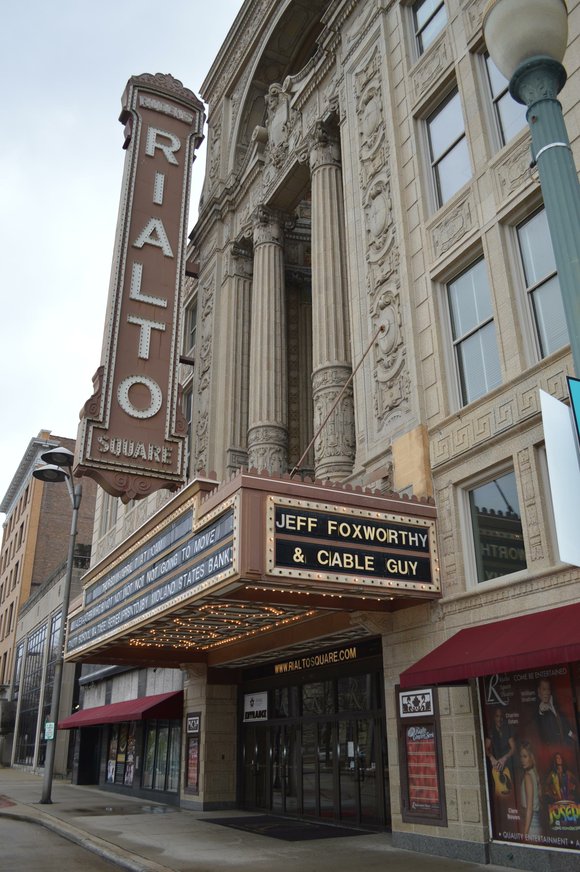 Iowa-based VenuWorks has been chosen as the third-party vendor to run the beleaguered Rialto Square Theater in Joliet.
Pending a negotiation with the firm over the terms of the contract with the Will County Metropolitan Exposition and Auditorium Authority (WCMEAA), VenuWorks could take over operations as soon as September 1.
The Iowa-based firm was one of two finalists following proposals from 5 outside companies that offered their services to manage the theater.
A vocal group of supporters from Will County started an online petition to support installing Ron Onesti, manager of the Arcada Theater in St. Charles, to handle operations citing his success with the 900-seat venue. Onesti Entertainment was one of the five companies to submit a proposal for the work but was not selected as part of the final two that made formal presentations to WCMEAA board last week.
One of the other top finalists Pinnacle Venue Services of Virginia announced last week before the board voted that it would team with Onesti if their proposal was chosen.
Supporters of Onesti even petitioned the Joliet City Council last week to use its influence to halt the proceedings and the vote. The city has provided $600,000 in annual funding for the theater but council members have since vowed to halt any future assistance without greater financial transparency. City council member Pat Mudron serves as a liaison to the WCMEAA board but does not have a vote.
The city stepped forward with financial assistance in the spring when it learned that former general manager Randy Green had failed to make payroll tax payments. Green later resigned with a 3-month severance.
The theater has had a string of challenges recently including the partial layoffs of employees whose hours were cut to three day weeks due to dwindling income. The city was recently asked to provide financial assistance for an inoperable elevator in one of the complex's adjacent buildings and most recently Unicare Building Maintenance filed suit against the WCMEAA for failure to pay over $23,000 for janitorial services.
At its city council meeting Tuesday, Joliet Mayor Bob O'Dekirk questioned WCMEAA board chair Dan Vera about whether the theater had enough cash to make its August payroll or continue without any shows planned before December. O'Dekirk said that he's fielded calls from vendors seeking payment for unpaid bills.
O'Dekirk said that the theater is facing an estimated $500,000 in unpaid bills as well as a $2.6 million loan for which a payment will come due at the end of the year.
He also questioned the top two proposal choices from VenuWorks and Pinnacle, both of which projected losses for at least three years.
"How is this sustainable if you can't pay the bills right now and you're looking at three more years of losses?," asked O'Dekirk. "How does the theater stay open?"
Vera said that the theater had enough money to make its most recent payroll but "what happens by the end of the month, I'm not sure."
Rialto Board member Mary Beth Gannon, who was a vocal proponent of Onesti Entertainment, was taking a 'wait and see' stance now that VenuWorks has been approved by the remaining board members (Gannon left before she could cast her vote against the plan on Wednesday due to an asthma attack.)
She's also not prepared to close the book on Onesti taking over management of the theater.
"I'm not going to give it up," said Gannon who said that she hopes that VenuWorks is successful in its plans to run the theater. "The board had made its choice."
"I'm going to see how they do without city money," said Gannon. "I want to see what they can do."