Stopping it before it starts
Children focus of local drug and alcohol prevention coalitions
Rex Robinson | 8/25/2016, noon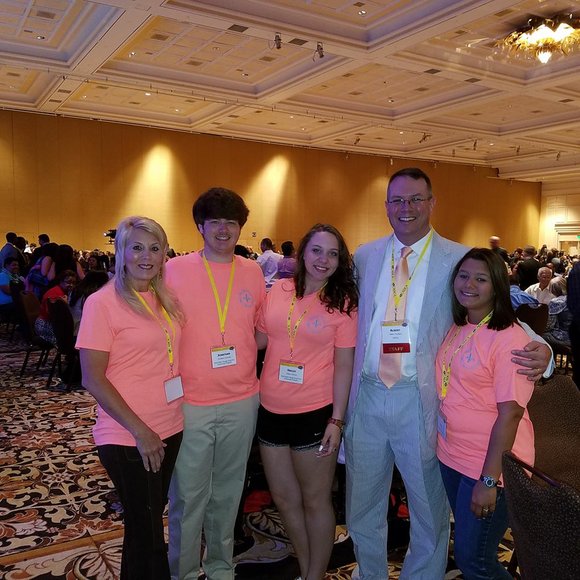 More than 2,000 community leaders and substance abuse prevention and treatment specialists from around the world, including one from Will County, convened late last month at the Las Vegas Mirage Resort for the Community Anti-Drug Coalition of America's15th annual mid-year Training Institute.
Cherry Powell, prevention coordinator with Chestnut Health Systems in Joliet, was among those on hand at the national conference, one of two held annually, to seek information to strengthen local programs aimed at preventing children from using drugs and alcohol. Powell is the prevention coordinator for the Will County Substance Abuse Coalition as well as the Lockport Homer Coalition for Substance Abuse Prevention.
Financial concerns
Powell attended the conference to seek out information on sustainability on how to sustain a coalition when the grant money dries up, something that has happened more often than not in Illinois as of late.
"I sought information on how to approach the private sector – from businesses to non-profit organizations – and get them on board financially to keep these programs going. That's what sustainability is all about."
The purpose of the training institute was to provide youth and adult coalition leaders and other health and safety professionals with an opportunity to 'go to school' with in-depth experiential learning in a series of full and half-day courses, according to CADCA Chairman and CEO Arthur T. Dean, Major General, U.S. Army, Retired.
"The focus is on reducing underage drinking, marijuana, tobacco and opiates abuse," Dean said. "This year, we're continuing our 'Superhero' theme for 2016, with exciting tracks, like Data Crusaders that turn our members into everyday scientists and Guardians of the Galaxy."
Coalitions-Monumental Impact! was the theme of the five-day training institute, with course subject matter covering the gamut; Implementing Environmental Strategies to Reduce Underage Drinking, Native Drug-Free Nations using "Culture is Prevention, Understanding the Marijuana Landscape, to name but a few.
Children and substance abuse
A special feature of this mid-year conference was the welcoming of more than 200 youth who participated in CADCA's youth-led, adult-guided civic engagement training. The National Youth Leadership Initiative (NYLI) provided young people with an opportunity to learn how to become drug prevention advocates and powerful leaders within their own communities.
These are right in line with what Powell is doing with the two coalitions in Will County.
The Lockport Homer Coalition for Substance Abuse Prevention (LHCSAP) is made up of twelve community sectors which include youth, parent, business, media, school, youth-serving organization, law enforcement, faith-based organization, civic and volunteer group, health care, local government and other organizations involved in reducing substance abuse.
"If you want to impact the children, you have to address and impact all of the 12 sectors, Powell said. "Otherwise, too many will fall through the cracks and into addiction.
It's an environmental thing. We refer to those cracks as gaps that need to be filled or closed."
Survey shows parental link
After surveying children ages 8 to 11 in the Lockport and Homer Glen areas about contributing factors leading to them wanting to use alcohol, getting from their parents or seeing their parent drinking alcohol and thinking it was OK topped the list.