Amazon opening a fourth Will County facility
8/31/2016, 3:30 p.m.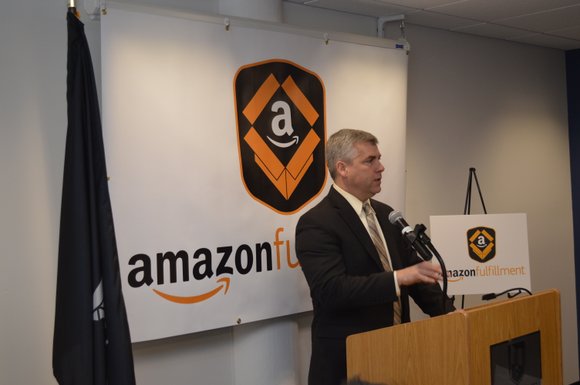 Amazon.com this week said they plan to open a new fulfillment center in Will County, this one in Monee.
Employees at the 850,000-square-foot facility will pack and ship small items to customers such as books, electronics and consumer goods.
"We place our fulfillment centers close to customers to provide the fastest possible delivery times, and the growth in Illinois is directly tied to our increasing customer demand," said Akash Chauhan, vice president of Amazon's North America Operations.
The company announced this summer that it will open a fulfillment center in Romeoville to pack and ship larger items.
That announcement followed the announcement in May that it would open a second Joliet fulfillment center following its first one that opened there in summer 2015.
The company offers benefits packages that include healthcare, 401(k) and company stock awards as well as maternity and parental leave benefits. Employees can also take advantage of tuition reimbursement plans to pay for college course work.
"We feel very fortunate that Amazon has decided to build another fulfillment center in Will County, bringing the total facilities here to four," said Will County Executive Lawrence Walsh said.