Citizens Utility Board to hold utility bill workshop
8/31/2016, 3:32 p.m.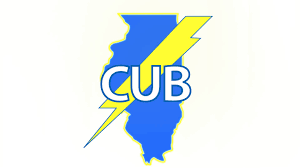 To help people throughout her district find ways to reduce their utility
bills, State. Sen. Jennifer Bertino-Tarrant (D-Shorewood) will be hosting a workshop
with the Citizens Utility Board (CUB).
The event will take place from 5:30 to 7:30 p.m., Wednesday, Sept. 14, at Joliet
Public Library, Black Road Branch, 3395 Black Road.
"This workshop will be helpful to anyone in the community who wants to learn what options are available for lowering their utility expenses," Bertino-Tarrant said.
Attendees are encouraged to bring their gas, electric and phone bills for a free
individual consultation with one of CUB's experts.
To register for the CUB workshop, please call (312) 263-7872 or email your name,
phone number and the name of this event to:
events@citizensutilityboard.orgevents@citizensutilityboard.org.