Signs of the times: New principal works to build BHS pride
8/31/2016, 5 p.m.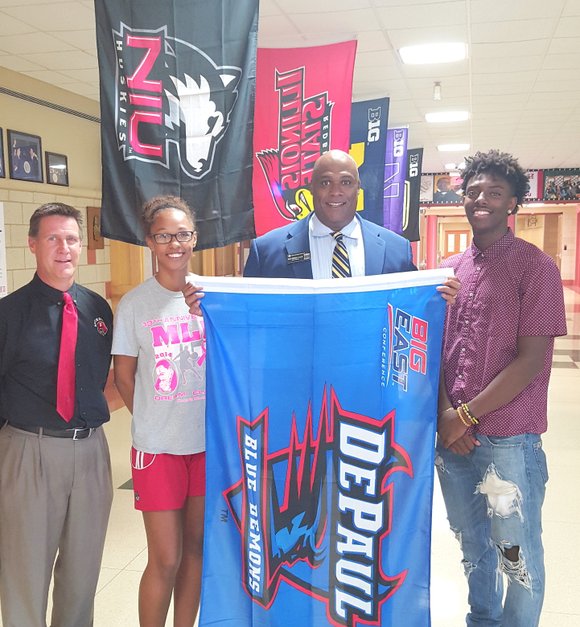 The signs of a new principal at Bolingbrook High School are
everywhere...literally and figuratively...as Dr. Jason Pascavage begins a
personal drive to boost pride in the school.
"I want our kids to be excited to be here," Dr. Pascavage said. "I want
our community to support our school and I want people to be excited about
sending their kids here."
One of the first things the veteran administrator did was hang college
banners in the hallway.
"I want to get our students excited about college," he said. "People think
it's all about our high school graduation rate but for me it isn't. We
need to change our mindset from getting our students to graduate from high
school to getting them accepted in college."
Then he created signs displaying his new philosophy for the school
("Whoever you are, wherever you are, honor Bolingbrook, honor the
Raiders") and hung them everywhere inside the school and near athletic
fields.
"Before when you asked a Bolingbrook High School student what they liked
about the school, they talked about a class or a teacher but they never
talked about the school itself," Dr. Pascavage said. "I want to build a
culture where students, when they are 25 years old, they remember their
experiences at Bolingbrook High School. I want them to know they represent
the Raiders when they leave this place, whether they're at the gas
station, at the grocery store or at home.
"People need to know that when you go to Bolingbrook High School, you can
be extremely successful," he added.