Bertino-Tarrant hosting Crest Hill community conversation Dec. 14
12/6/2016, 9:38 a.m.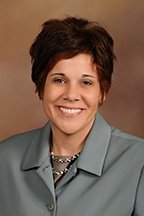 State Sen. Jennifer Bertino-Tarrant (Shorewood) will host community conversation from 6:30 to 7:30 p.m. Wednesday, Dec. 14, at White Oak Library, Crest Hill Branch, 20670 Len Kubinski Drive.
"This is a great opportunity for me to listen and answer questions for the people in my district," Bertino-Tarrant said.
At community conversation, the senator will talk to attendees about state and local matters and answer their questions.
The event is open to the public.
For more information or to submit questions ahead of time, please contact Bertino-Tarrant's district office at (815) 254-4211 or email bertinotarrant49@att.net.
Community Conversation
Date: Wednesday, Dec. 14
Time: 6:30 to 7:30 p.m.
Location: White Oak Library, Crest Hill Branch
20670 Len Kubinski Drive
Crest Hill