Bolingbrook High Principal named 'Principal of the Year'
12/7/2016, 10:58 a.m.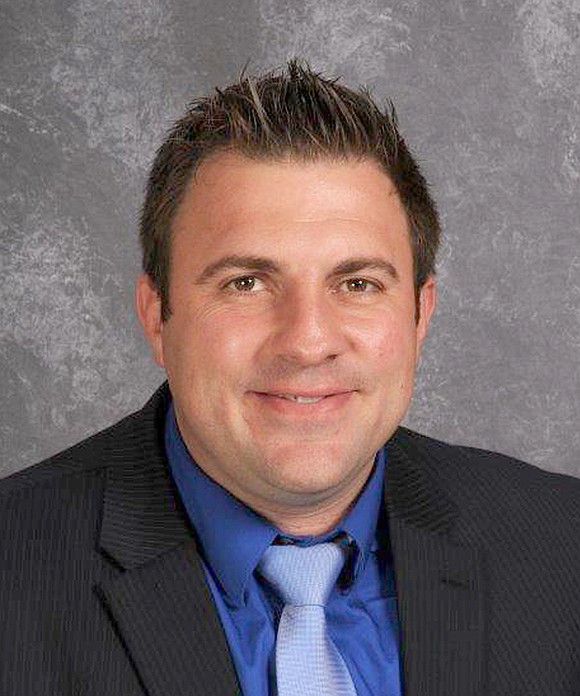 The Illinois Principals Association (IPA) has named Bolingbrook High School Principal Dr. Jason Pascavage its Three Rivers Region Principal of the Year.

Dr. Pascavage, who became BHS Principal earlier this year after serving as Principal at Jane Addams Middle School for three years and Assistant Principal at Brooks Middle School for seven years, was selected from a list that included a record number of nominees in Grundy, Kankakee, Kendall and Will counties.
"We are excited and very proud of you," said Patrick Flynn, IPA's Three Rivers Region Director as he made the announcement, adding Dr. Pascavage is now eligible for consideration for the IPA's statewide Principal of the Year honors.
The Montana native has been instrumental in stabilizing the leadership at Bolingbrook High School, introducing a school-wide theme of "Honor Bolingbrook, Honor the Raiders."
"To be nominated and recognized by your peers is extremely satisfying," Dr. Pascavage said. "I share this award with the staff members and students at Bolingbrook High School who are helping to create positive momentum not only at the high school but throughout the community."
The Illinois Principals Association is an organization designed to develop, support, and advocate for innovative educational leaders. The Association stands for honesty and integrity in a position where trust is paramount to continued success.