Joliet city manager proposes takeover of Rialto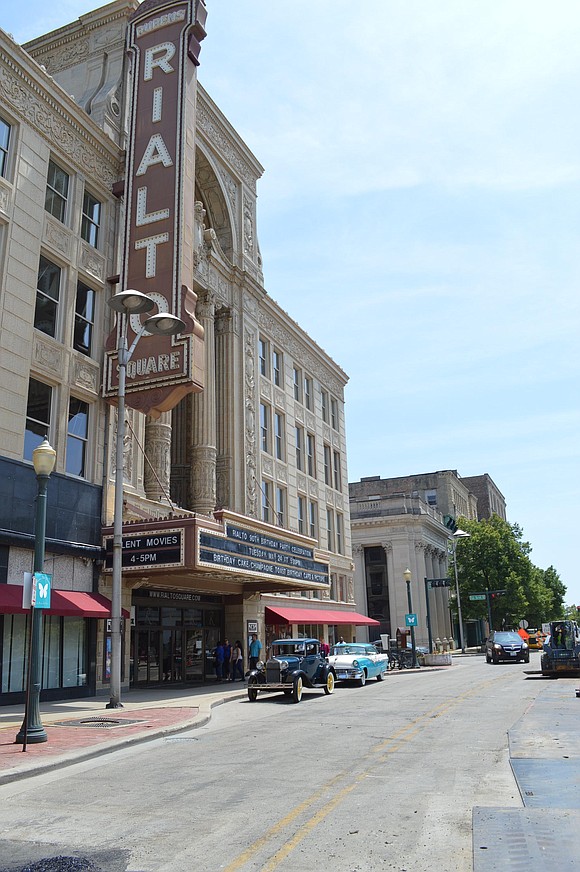 After hearing the pleas over the past few months from the public to save the Rialto Square Theater, Joliet City Manager Jim Hock thinks he has a solution: take it over.
"The constant mantra we hear is save the Rialto," said Hock Tuesday night.
Hock said that the city did save the Rialto multiple times this year, first when it advanced its quarterly budgeted payment of $150,000 to the theater in March, $110,000 of which was used to pay for delinquent pay roll taxes.

The city had been paying an annual sum of $600,000 to the theater but the council wanted a closer look at the Rialto's books before they would commit to continue any more funding. When an attempt to iron out an intergovernmental agreement failed, Hock said that the theater board was told that no more funding would be forthcoming.
Despite that, however, the city did step up again later that month, he said, to pay two performers scheduled to appear at the venue.
Hock said that the theater's governing board later chose a third party vendor in August, VenuWorks, to run the theater despite a plan that showed an operating deficit.
Despite the continued calls from Rialto supporters, the city did not include funding for the theater in its latest budget even after VenuWorks made a request in November for a $500,000, 4-year commitment from the city.
Hock said Tuesday night that he was proposing a resolution that would ask the state senate to transfer ownership of the theater to the city which would assume a $2.1 million renovation loan debt and any unpaid bills. The plan calls for the adjacent office building to be sold he said.
Hock said that the city would manage any non-concert uses for the venue like weddings and receptions and would contract out for concerts and performances.
The city would also include the building in its engineering evaluation of city owned properties to determine any needed capital improvements.
Hock said that the fundraising foundation would continue under his plan which would qualify the theater for grants and other funding sources not available to city owned property.
Hock called the plan a "natural progression in the city's commitment to the downtown" where it owns Silver Cross Field, Union Station and the historical museum.
Hock said that keeping the doors to the theater open and with ongoing programming would help with the city's plan to revitalize the downtown business district and bring customers to the area.
Hock said that unlike the current 4-year funding plan, his proposal would "not be for this year, or the next four years, but forever."
Reader poll
32 total votes.