Will County hosting 8 holiday light recycling locations
12/9/2016, midnight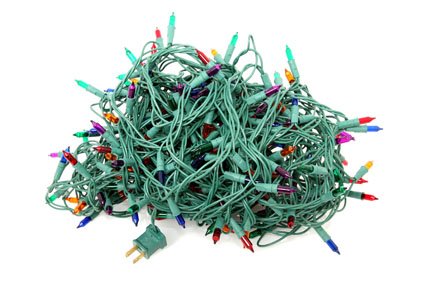 JOLIET – Three Will County offices are joining the County's five permanent residential electronic recycling drop-off sites to give residents opportunities to dispose of unwanted, burned out, or horribly twisted string holiday lights.
Holiday lights may be dropped off in the lobbies of the County Office Building, 302 N Chicago St., Sunny Hill Nursing Home of Will County, 421 Doris Ave., and the Land Use Department, 58 E Clinton, until Jan. 31.
"In the spirit of the season, let's give the Earth we depend upon a gift by recycling. String lights are one of hundreds of items we can keep out of our landfills while preserving our natural resources," said Will County Executive Larry Walsh.
Marta Keane, Recycling Program Specialist with the Will County Land Use Department's Resource Recovery and Energy Division, encouraged residents to incorporate green activities into their lives this holiday season.
"Making reuse and recycling part of holiday celebrations can be fun, and using our drop-offs is a great family activity. Reusing gift bags and recycling saves energy and even prevents water pollution.
"We remind everyone to recycle wrapping paper, boxes, envelopes and various containers that are generated at this time of the year," said Keane.
Permanent residential electronic recycling sites are open at the following times and places: Joliet, 57 W. Marion St., from 5 to 7 p.m. the second and fourth Tuesdays of the month; Lockport Public Works, 17112 Prime Blvd., from 6 to 11 a.m. Tuesdays and Fridays; and New Lenox Township, 1100 S. Cedar Road, New Lenox, from 5 to 7 p.m. the second and fourth Wednesdays of the month.
Also, Peotone Police Department, 208 E. Main St., from 5 to 7 p.m. the first and third Wednesdays of the month; and Romeoville Public Works, 615 Anderson Drive, from 5 to 7 p.m. the first and third Tuesdays of each month.

For additional information about electronic recycling and Will County Land Use -RRE, go to www.willcountygreen.com. Information about items which are banned from landfills is also found there.