Troy Craughwell students learn about elections from State Rep. Manley
12/23/2016, 10:52 a.m.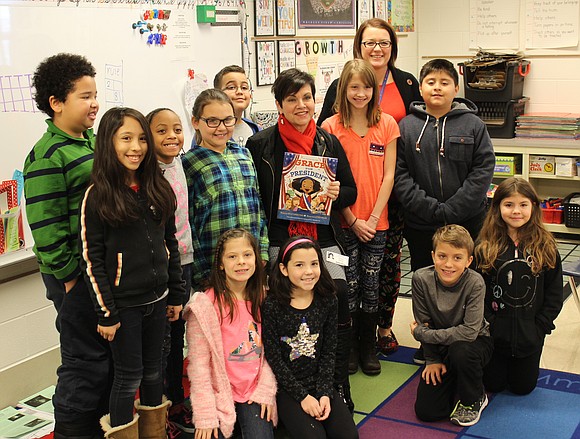 Students in Erin Locke's 3rd grade classroom at Troy Craughwell Elementary School this month learned about campaigning for office, being civil during election processes, living up to your promises and how hard work pays off when Illinois Rep. Natalie Manley visited the class and read the book, "Grace for President," by Kelly DiPucchio.
Manley told the students of her own experiences running for office and how they compared to the book's story of a school student council election.
"If you put enough time and effort into something," Manley told them, "it generally pays off."
Locke said she was excited to host Manley and that it was good for her students to learn that local politicians are approachable and that it is important to let them know their concerns.
"I believe that at least one of these kids is going to be a future leader," Manley said, "and what better place than a school room to learn about the electoral college, elections, hope and the message that hard work pays off."