College sports roundup: Lewis softball, baseball and women's volleyball announce signees
Alex Ortiz | 12/27/2016, 5:10 p.m.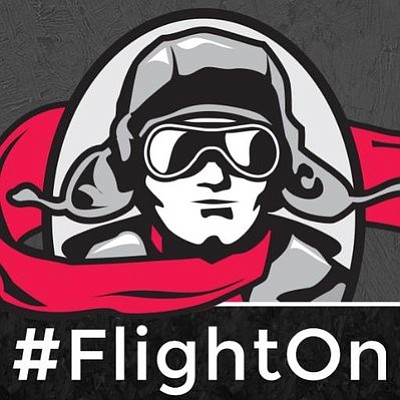 The Lewis softball team announced Morgan Weber (Kaneland) has signed a National Letter of Intent with the Flyers beginning in 2018.
"I am beyond excited to welcome Morgan into the Lewis Softball family," Softball Head Coach Becky Pearl said. "She is a tremendous athlete, but more importantly, a tremendous young woman. We look forward to Morgan helping us towards our goal of being back on top of the Great Lakes Valley Conference."
Weber is a 5-foot-7 shortstop with the ability to play all four infield positions, was a three-time All-Conference selection, and was named to the Daily Herald All-Area Team last season with a .436 batting average and 10 home runs.
---
The Lewis baseball team announced Anthony Cavalieri, Jake Lotz, Matthew Verdun and Max Warren have all signed National Letters of Intent for the Flyers recruiting class of 2018.
"I am very pleased with this class and feel all four of these young men are going to contribute," Baseball Head Coach Tim McDonough said. "We don't have a lot of needs in this year's class so we are off to a great start.
Cavalieri (Fenwick) is a 5-foot-10 infielder who batted .377 with two home runs and 29 RBI as a junior en route to a Chicago Catholic League All-Conference First Team selection and a 2016 sectional championship.
Lotz (St. Laurence) is a 5-foot-10 left-handed pitcher who helped his team reach a 31-9 record, a sectional championship and runner up finish in the Chicago Catholic League Blue Division while achieving an earned run average of 2.10.
Verdun (St. Rita) is a 5-foot-9 infielder and right-handed pitcher who hit .298 and scored 17 times while striking out 34 batters in 36.1 innings earning an ERA of 2.11 as a junior. He helped St. Rita to a 29-9 record and a regional championship.
Warren (Yorkville) is a 5-foot-10 catcher and outfielder who helped his team to two Northern Illinois Big 12 conference championships, was named to both the Northern Illinois Big 12 and Aurora Beacon News All-Area teams while hitting .397 with 22 RBI including 29 runs and 19 stolen bases.
---
The Lewis women's volleyball announced their three signees for the recruiting class of 2017: Jamie Poppen, Haley Sobieralski and Lizzy Sokeland.
"I've felt like we have been really fortunate to put strong recruiting classes together these past few years," Volleyball Head Coach Lorelle Smith said. "We have three highly gifted student-athletes that really love volleyball as our Future Flyers."
Poppen (Ballwin, Mo./Parkway West) is a 5-foot-7 libero/defensive specialist who's played both setter and right side, was named to the All-State Second Team and selected Conference Player of the Year after recording 601 assists, 245 digs, 113 kills and 42 aces as a senior.
Sobieralski (Indianapolis, Ind./Franklin Central) is a 6-foot-1 setter, two-time Team Most Valuable Player, a two-time All-Conference and All-County selection and recorded 934 assists and 407 digs as a senior while helping her tam to a 27-5 record and a conference championship.
Sokeland (Bloomington Ind./Bloomington South) is a 6-foot middle hitter, a two-time All-Conference First Team Selection, picked for the Herald Times Player of the Year winner, and recorded 441 kills, 88 blocks, 67 digs and 27 aces as a senior.