Will County Workforce Center sets January workshops schedule
12/27/2016, midnight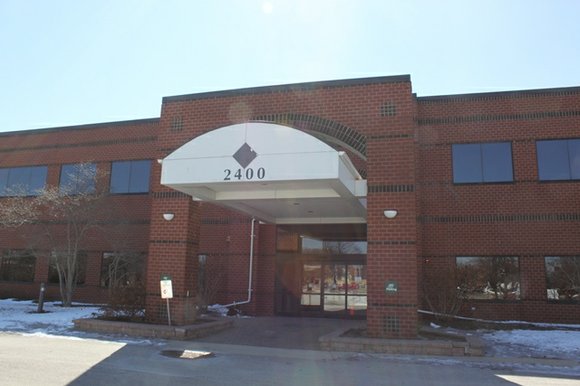 The Workforce Center of Will County (WCWC) has announced its January workshops/events schedule, which includes a number of workshops offered by the Workforce Services Division of Will County, Illinois Department of Employment Security (IDES) and Joliet Junior College, which share office space in the center.
"The WCWC is truly a one-stop center for Will County residents who are seeking employment assistance," said Susan Flessner, administrative manager of the WSD. "Through all of these agencies, residents can access many different job search programs, hone their job skills, and learn about additional training opportunities."
Through the On the Job Training (OJT) Orientation workshops, offered at 10:00 a.m. on Mondays, job seekers can learn new skills in a wide range of industries including manufacturing, healthcare, information technology and transportation, and warehousing and logistics.

Industry Orientation is offered several times each month and helps connect Will County residents with scholarship opportunities for occupations that are in demand. To find out specific days/times, please visit www.jobs4people.org and click on Job Seekers.
The Microsoft Word workshop has been extended to two hours to give students more assistance in learning the program. In January, the class will be offered at 1:30 p.m. Mondays, except Jan. 2 and Jan. 16, and at 10:30 a.m. on Thursdays. Participants will learn the basics in using Microsoft Word in a job search and to create a professional looking resume and cover letter.
The Illinois JobLink workshop is offered at 10:00 a.m. on Tuesdays and 10:30am on Fridays and will teach participants how to complete a registration on Illinois JobLink by creating/uploading a resume and tips on how to get the most views from employers. The workshop will also discuss how to search for jobs how to complete a work search record.
Career Café is offered at 10:30 a.m. on Tuesdays, except January 3rd and is designed to connect people seeking employment through a weekly networking event. Participants can share job leads, learn job search techniques, and hear from guest speakers who will share their hiring expertise.
At 2:00 p.m. on Tuesdays, a Math Review workshop will offer a review of basic math skills.
The Re-employment Workshop, offered at 9:30 a.m. on Wednesday's, is especially designed for those re-entering the workforce. This workshop gives you an overview of resources for job seekers including networking, completing applications, resumes, interviewing and Illinois JobLink.
Standout Resumes will be offered at 9 a.m. Thursday, Jan. 5. Attendees will learn the basics of creating a competitive resume and cover letter. Participants may then schedule one-on-one resume reviews with WSD staff. Successful Interviewing at 2:30 p.m. on Weds. Jan. 25 will teach participants how to make a positive impression during a job interview. Individual, digitally recorded mock interviews are available upon completion of this workshop.
A session on job search skills, Master Your Job Search, will be offered at 2:30 p.m. Wednesday, Jan. 11. This workshop will include a review of basic job search techniques, including networking and how to use the internet to conduct a job search.
The LinkedIn Lab will be available at 1:30 p. m. on Thursday, Jan. 12. Make the most of your basic LinkedIn account in this hands-on lab where we will review LinkedIn features and best practices for success finding your next job. Networking will be offered at 9:00 a.m. on Thursday, Jan. 19. In this workshop you will learn the process of how relationships and contacts can assist you with your job search. Includes how to use social media to network effectively.
Workshops last about an hour, depending upon class size, except Microsoft Word. They are offered at no cost to Will County residents. Advance registration is needed for some of the workshops.
The Workforce Center of Will County hosts weekly job fairs. Job seekers may talk with multiple businesses during the job fair about a variety of positions. Please visit www.jobs4people.org for dates/times and participating employers.
The Workforce Services Division is in the Workforce Center of Will County, 2400 Glenwood Ave., Suite 100. For more information go to www.jobs4people.org.
WSD is led by Administrative Manager Susan Flessner and is under Will County Executive Larry Walsh's office.