New Laws for 2017
12/28/2016, 6 a.m.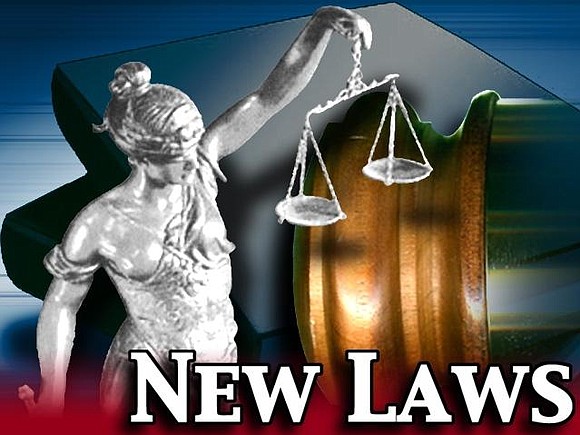 SPRINGFIELD - As citizens throughout the state of Illinois ring in the New Year, nearly 200 laws will take effect. A significant number of the new laws target crime, make changes to the criminal justice system, seek to assist law enforcement, and advance safety provisions for Illinois motorists.
Criminal justice reforms poised to take effect
One measure to allow greater flexibility in granting probation for certain non-violent offenders with no prior conviction for a violent crime is set to take effect on Jan. 1. Senate Bill 3164 is part of a bipartisan package of legislative reforms to Illinois' criminal justice system, and was introduced at the recommendation of the Governor's Illinois State Commission on Criminal Justice and Sentencing Reform.
The commission was charged with identifying policy changes to reduce recidivism and make significant reductions to the state's prison population, which had increased by more than 500 percent in the last forty years. Senate Bill 3164 is one measure that seeks to reduce the number of non-violent offenders in Illinois' correctional facilities—which are operating at roughly 150 percent of recommended capacity.
New laws aim to address sexual assault and domestic abuse
Another new law, Senate Bill 3096, seeks to increase the reporting, investigation, and successful prosecution of sexual assault cases in Illinois. This new law gives victims a longer period of time to request a rape kit, speeds up forensic testing to address the backlog of testing rape kits in sexual assault cases, and requires more detailed reporting of sexual assault cases by police.
Additionally, cosmetologists will receive special training to spot the signs of domestic violence and sexual violence as part of their license renewal process under House Bill 4264. Advocates of the measure said the training is intended to reduce domestic violence by increasing awareness and offering victims another place to turn for help – especially those who may not feel comfortable going to the authorities.
Minors protected by new laws
Child victims of battery will be able to give testimony via a one-way closed circuit television thanks to Senate Bill 2880. This legislation allows children involved in battery or aggravated domestic battery cases to avoid the serious emotional trauma and distress of testifying in a courtroom.
Senate Bill 2370, sponsored by Senate Republican Leader Christine Radogno (R-Lemont), requires legal counsel during the interrogation of minors under the age of 15 who have been charged with murder. This law addresses concerns that minors may not fully understand their legal rights, and as a result should have legal representation present when speaking with police.

New law strengthens employee privacy
Another new law, House Bill 4999, seeks to further protect employee's online privacy by strengthening and clarifying existing laws that make it unlawful for any employer or prospective employer to require an employee or prospective employee to provide usernames and passwords to their personal online accounts, including social media accounts.
"Bath salts" sales
Senate Bill 210 aims to curb the sale of all synthetic cathinones, drugs that are often sold under the disguise of legitimate products such as "bath salts." "Bath salts" have made headlines in recent years for the bizarre, zombie-like behavior exhibited by those under its influence. Under this new law it will become a Class 3 felony with a maximum fine of $150 to sell these drugs in a retail store.