New Laws for 2017
12/28/2016, 6 a.m.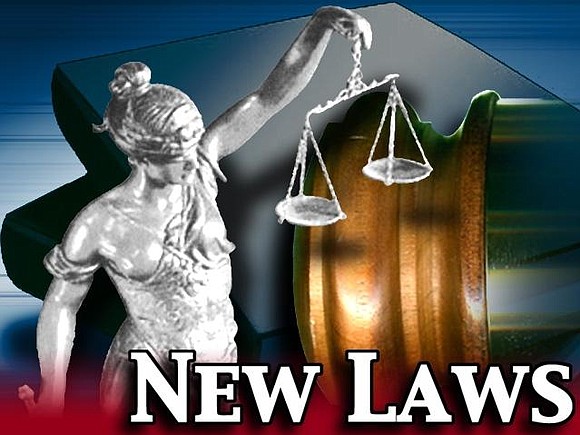 Police dog retirement plan
Police dogs will be able to enjoy their retirement in permanent homes with the police officers and staff they worked with under Senate Bill 3129. Should the officer or employee who worked with the dog be unable to take their canine work companion, under the new law the dog may be offered to another officer or employee in the agency, a non-profit agency, or a no-kill animal shelter that will find an appropriate owner for the dog.
New transportation laws increase public safety
Don't forget to stop at a railroad crossing when the warning gates and lights are on! Under Senate Bill 2806 the fine for failure to stop at a railroad crossing will double. A first violation will now cost you $500 and subsequent violations will cost $1,000.
Private transportation companies will be allowed to operate video recording devices under Senate Bill 629. The new law stipulates that vehicles using this type of technology must have a notice posted stating that a passenger's conversation may be recorded. Any data recorded becomes the sole property of the vehicle's owner.
The Annie LeGere Law
Prompted by the tragic death of 13-year-old Annie LeGere, who suffered a fatal anaphylactic reaction while at a sleepover party, House Bill 4462, also known as the Annie LeGere Law, will take effect as 2017 begins.
Annie's Law provides better access to live-saving treatment for allergic reactions by expanding training for law enforcement on how to recognize and respond to anaphylaxis, including the administration of an epinephrine auto-injector.
Veterans and military families aided by new laws
Student musicians may now be excused from school in the case of a military funeral procession under a new law that takes effect on January 1. House Bill 4432 ensures that any Illinois public student, grades six through twelve, is permitted to attend a funeral of a deceased veteran during school hours for the purpose of playing "Taps," a bugle call traditionally performed during flag ceremonies and military funerals.
To honor fallen soldiers, House Bill 4344 creates the Heroes Way Designation Program Act. The law allows for the families of veterans who were killed in action while on active duty to apply for a designation to honor the departed with a personal sign on designated roadways under the jurisdiction of the Illinois Department of Transportation.
This new law was inspired by a similar law in Missouri that allowed interstate interchanges to be designated for Missouri residents who were killed in action on or after September 11, 2001, in either Afghanistan or Iraq.
New laws focus on children
Children under the care of the Department of Child and Family Services (DCFS) will now have access to a greater family support system. House Bill 5656 requires that DCFS provide visitation privileges and accommodations to the grandparents and great-grandparents of a child under the department's supervision—as long as it's in the best interest of the child.
Amending Childhood Hunger Relief Act, Senate Bill 2393 is a new law this year that requires all school districts in Illinois to implement and operate a "breakfast after the bell" program. The legislation asserts that schools must provide breakfast for their students after the instructional day has begun—and may also begin serving before the day has begun.