Gaylord Building presents Joliet Prison Photo Exhibit
Showcases work of Lewis University student
2/3/2016, 9:12 a.m.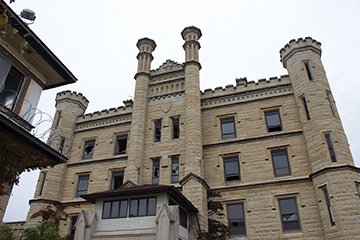 What to do with an architecturally and culturally significant prison that has been unused for over a decade? This is the question at the heart of two exhibits that are coming to the National Trust for Historic Preservation's Gaylord Building.
"Unlocking the Past: Larissa Barnat's Joliet Prison Photographs" is the first exhibit on the third floor of the Gaylord Building, 200 W. 8th St., Lockport. An opening reception for the exhibit will be held on February 4, 2016 from 4:00-6:00 p.m.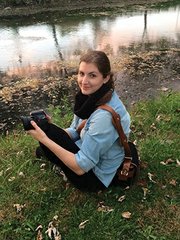 "Photographing The Old Joliet Prison makes me appreciate the structure and history of older buildings. I am intrigued by their vintage aesthetic. When asked to photograph the prison, I was appalled to learn that anyone would want to tear down these magnificent buildings," Larissa Barnat said.
Dennis H. Cremin, professor of history and director of the Lewis University History Center said, "Larissa is already an award-winning photographer. Her images capture the stories of The Old Joliet Prison. Her images provide a way to dream about the future of these buildings which have been unused for the past decade."
The second exhibit will open in March on the second floor of the Gaylord Building. It will address several themes, such as the history of the prison, models of preservation, and the prison in popular culture.
The Gaylord Building and the Lewis University History Center are among the lead partners working on these exhibits. Visit www.gaylordbuilding.org for more information on the opening reception or exhibits.
Opening Reception
When: February 4, 2016
Time: 4:00 - 6:00 p.m.
Where: Gaylord Building
200 W. 8th St., Lockport, IL
Third floor gallery