Plainfield may put cap on summer events
Madhu Mayer | 2/3/2016, 7:41 p.m. | Updated on 2/4/2016, 10:17 a.m.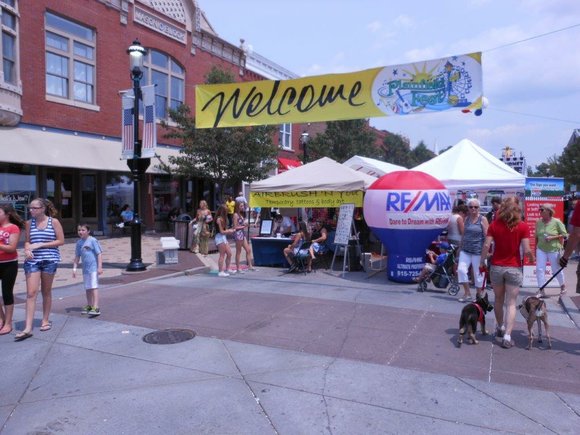 Though they are fun community offerings like cruise nights in the summer to the traditional Irish Parade in downtown Plainfield, there's a concerned by village officials that the number of events is growing as fast as the costs.
Commander Ken Ruggles of the Plainfield Police Department during Monday's Village Board meeting updated trustees on last year's special events, which included a Memorial Day Parade, Plainfield Fest, St. Mary Immaculate 5K, Children's Safety Expo, Oktoberfest, Homecoming Parade, crèche lighting and Halloween Spooktacular. He said 2015 saw 30 events, double the amount of 2012, which means some of these programs require "extensive" participation on part of village resources.
"Some may require no more than a general knowledge of the event and the ability to monitor associated traffic patterns, parking issues and/or the actions of attendees, while others require extensive participation on the part of Public Works, Police Department or Plainfield Emergency Management Agency," said Ruggles. "Of the 30 events, 20 required village personnel to be on site and actively manage crowds, traffic, road closures, security issues or parking."
According to Ruggles, last year's special events cost the village more than $100,000 and required 549 employees to provide manpower. Going forward, he said the board may have to consider putting a cap on the number of events each year, like no more than five parades, three festivals and eight 5K runs; bill organizers for the actual cost of manpower and permit fees; or continue to seek new locations for these special events that minimize the impact on the community.
Police Chief John Konopek said the village has never recouped 100 percent of costs associated with hosting the events, which typically are organized by other groups in and out of Plainfield.
"Of the more than $100,000 (in expenses incurred last year), we recoup only around 10 percent," he said.
Trustee Jim Racich said the village could no longer afford to absorb these expenses.
"I look at the financial bottom line," he said. "We are picking up $100,000 of other people's expenses. If an organization cannot fund an event, it should be denied."
But Garrett Peck, a board trustee said, the village needs to realize that it is not going to break even on events.
"They do generate business," said Peck in reference to tourism and sales taxes the village takes in from people who frequent shops and restaurants in downtown after attending events. There is a return on investment.
Trustee Bill Lamb acknowledged that the issue requires further study. He and others were in agreement with village trustee Margie Bonuchi, who suggested talking about the cost of special events at a future committee of the whole workshop.
"Can we reduce our effort and make the event still be successful?" he asked.
While no formal action on future events was taken, the trustees on Monday did approve road closures associated with three events on the docket this year. They are the Irish Parade on Sunday, March 13, Fast Cat 10K run on Saturday, April 2; and the Wounded Warrior 5K race on Saturday, May 28. The Irish Parade will lead to road closures in downtown Plainfield; the Fast Cat run will impact traffic in and around Plainfield North High School and Champion Creek subdivision; and expect streets around Settlers' Park in downtown Plainfield to be closed for the Wounded Warrior event.