Dr. David Livingston named 10th President of Lewis University
2/8/2016, 1:15 p.m.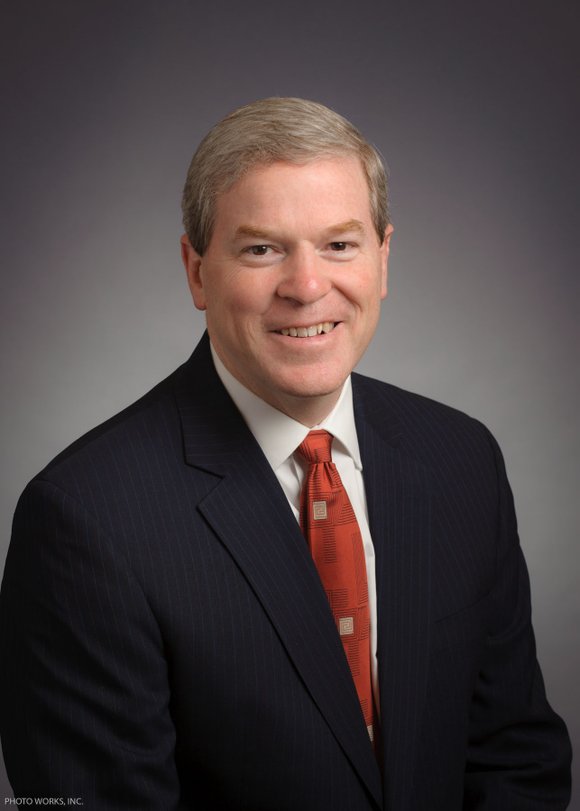 David J. Livingston, PhD, President of Lourdes University in Sylvania, Ohio has been appointed as the 10th President of Lewis University. He will begin his role as President on July 1. He succeeds Brother James Gaffney, FSC, who will retire on June 30 after 28 years of leadership and service to Lewis.
"I look forward to leading Lewis University, a Catholic University rooted in the Lasallian tradition, as it continues to be innovative in its mission-based education and centered on student success," Dr. Livingston commented.
Dr. Livingston was selected after a national search by a search committee and the Lewis University Board of Trustees.
"As higher education transforms across the nation, we believe Dr. Livingston is the best person to lead Lewis University in its mission to provide a Lasallian education," commented Russ Smyth, Chair of the Lewis University Board of Trustees.
Dr. Livingston has been President of Lourdes University since 2013. During his tenure, Lourdes experienced an increase in the quality, retention and graduation rates of its students; expanded academic programs and renovated the campus to support their strategic growth initiatives; and successfully completed a capital campaign.
Prior to his presidency at Lourdes University, he served Mercyhurst University for 16 years in various diverse capacities, including President of the Faculty Senate and Vice President for Advancement. Prior to joining the Mercyhurst community, he taught religious studies at Loyola Academy High School in Wilmette, Vanderbilt University in Nashville, University of St. Francis in Joliet, Joliet Catholic Academy and Loyola University of Chicago.
The Dundee, Ill., native earned a bachelor's degree in Chemistry from Augustana College in Rock Island, Ill. He completed an M.A. in theology at Loyola University in Chicago and a Ph.D. in Theology at Vanderbilt University.
Joining him as part of the Lewis University community will be his wife Joan, who works as a clinical social worker, and their adult children Matt and Sara.