Shorewood mayor says village will benefit from revived I-55/I80 mall site development in Joliet
Brock A. Stein | 2/9/2016, 9:30 p.m. | Updated on 2/10/2016, 8:29 a.m.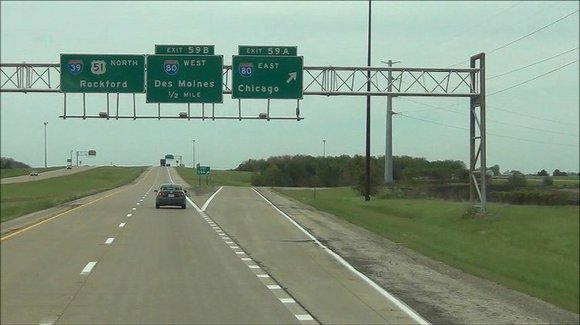 Shorewood Mayor Rick Chapman said Tuesday that the village will benefit from a development deal for 264 acres of land near the intersection of I-55 and I-80 in Joliet.
Developer Cullinan Properties has plans to resurrect the site which was slated to become The Bridge Street Town Centre shopping mall before the recession took hold in 2008. The company first struck a deal to purchase the site from O&S Holdings in July last year.
The original plan for the site included a mall with retail stores, a movie theater and restaurants as well as hotel and office space. The site plan also included residential development.
"The reason that Route 59 was raised was because of the Bridge Street project," said Chapman.
Chapman said that he heard details of the new plan at a joint meeting with developers and the City of Joliet who invited Shorewood officials to attend the planning session.
Though the project is still in the conceptual stage with no engineering completed Chapman seemed confident that the project would move ahead with construction in the next year to 18 months.
"I think this is going to move forward rapidly," said Chapman.
The mayor said that the new plan includes a multi-purpose facility that can be used for shopping and other mixed business uses as well as a residential component with around 700 units.
"It could be the biggest thing in this area in a long time," he said, adding, "It could be the biggest commercial project that we've ever seen on this side of Will County."
Chapman estimated that the project could produce around 20,000 construction and trade jobs and about 8,000 to 10,000 permanent jobs once it's completed.
Chapman said that Shorewood was invited to be at the table for the planning and development stage of the project due to "the impact on Shorewood which is going to be greater than the impact on Joliet," he said of planned road and other infrastructure improvements that will need to be made.
"Being good neighbors they wanted to have us sitting at the table," said Chapman who said that a Shorewood delegation would be a regular part of the project's development meetings.
The biggest impact will be in road planning he said especially to the west of the site where he said improvements will be needed along Route 59, I-55, Seil Rd. and Houbolt Rd. to accommodate traffic. Chapman said that other improvements could include bridges over Seil Rd. and Mound Rd. near the site.
In total he said he the area could receive as much as $140 million in road improvements connected to the project.
That will have to factor in to the village's own long term planning over the next decade or two he said as officials determine "what that commercial venture would mean to the village."
brock@thetimesweekly.com or on Twitter @BrockAStein