Taft School District 90 superintendent taking lead role at Orland School District 135
2/9/2016, 10:01 a.m. | Updated on 2/10/2016, 8:58 a.m.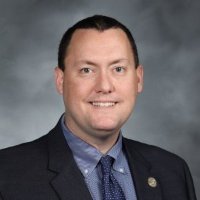 Taft School District 90 Superintendent Dr. D.J. Skogsberg has been named the new superintendent for the Orland Park School District.
Skogsberg, who came to District 90 in 2012 from Orland Park, will take over as superintendent for the school district for the 2016/2017 school year.
"Dr. Skogsberg has done all that the board has asked him to do to move us forward for the benefit of our children," said Taft School Board President Tony Peloso of Skogsberg's 4-year tenure.
"We hate to see him go," said Peloso adding that the board would begin its search for a new superintendent.
Skogsberg's contract was set to expire at the end of the 2015-2016 school year and declined a 1-year extension in the spring of 2015.

Skogsberg admitted that he was, "a bit taken aback" when he was first approached about returning to the Orland Park School District where he served as Assistant Director of Curriculum, Instruction and Assessment from 2010-2012. The district includes 10 schools with a population of around 5,000 students.
Skogsberg credited his time "in Orland Park as a leader in the curriculum department" as helping him to gain the necessary experience to take on the role of superintendent at Taft.
"To be asked to return is humbling and I'm grateful to the members of both school boards for the opportunities to work with the students, parents, and staff."

"I will miss working at Taft and I look forward to reconnecting with the Orland Park learning community," said Skogsberg.