Book signing for local author Donna J. Graham is tomorrow
2/12/2016, 3:08 p.m.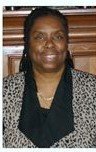 Teacher and local author Donna J. Graham will meet with readers and sign copies of her book, "The Deprogramming of Black America—The Final Step to Freedom" on Saturday, February 13. Graham will be appearing at the Unity Community Development Corporation, 1 Doris Ave., in Joliet from 3-6 p.m.
Graham has taught at the middle school and college level, and also owned her own technology consulting company. She holds degrees in computer science and in educational administration.
Graham's book "explains the overwhelming detrimental effect that slavery has had on Black American of African descent" according to press materials from the author.
According to the release, Graham's book identifies the "slave mentality" that "has endured throughout generations" for African Americans. Despite great gains in the years since slavery was abolished a "slave mentality" endures to this day according to Graham's book.
The public is invited to come meet the author and get a copy of "this life-changing book."