Free Tax Preparation Assistance for 2015 Tax Season avaialable in Joliet
Tax services available in Joliet through April 16th
2/12/2016, 3:15 p.m.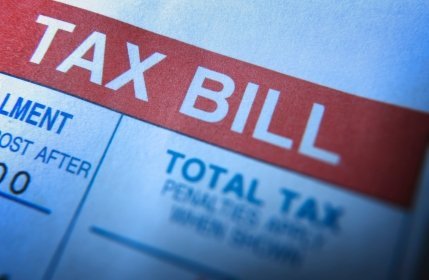 WHAT: A press conference highlighting the Center for Economic Progress (CEP) tax site at Spanish Community Center for the 2016 tax season. Certified volunteers will help low-income families get ahead by offering free tax preparation services and legal assistance through April 16.
WHO:
• Center for Economic Progress (CEP), the largest provider of free tax preparation and financial services in Illinois
• Center for Economic Progress's CEO, David Marzahl
• Spanish Community Center's Executive Director, Elizabeth Nevarez
• Elected officials (invited)
WHERE: Spanish Community Center
309 N Eastern Avenue, Joliet, IL
WHEN: Saturday, February 13, 2016 at 10 a.m.
WHY: CEP and the Spanish Community Center want to ensure everyone who is qualified can take advantage of free tax preparation services in Joliet
The Center for Economic Progress (CEP) is providing free tax return preparation assistance to bring financial security to hard-working, low-income families and individuals in Joliet. An award-winning non-profit, CEP offers confidential tax help to families earning up to $50,000 annually and individuals earning up to $25,000 annually.
With the average cost of preparing a tax return now topping $240, CEP leverages its 1000-person strong volunteer corps to make sure families are able to get their taxes prepared for free, save money on fees and directly deposit their tax refunds to infuse cash into the family budget. Over the past 25 years, CEP has served more than 370,000 families, bringing back $560 million in tax refunds.
"On average, we help put six weeks of pay back in families' pockets. That can mean a lot to an Illinois family," said CEP's CEO, David Marzahl. "These volunteers aren't just helping to provide a service—they're giving working-class families a chance at greater financial security as they start the year." In 2015, CEP filed 726 returns in Joliet, which resulted in a total of $1,442,300 in refunds.
CEP's trained and certified volunteer tax preparers also assist individuals with claiming the Earned Income Tax Credit (EITC) when they prepare their returns. THE EITC reduces the amount of taxes owed and can also yield a large tax refund, averaging more than $2,000. Each year, approximately 20 percent of eligible families in Illinois do not take advantage of the EITC and miss out on potentially hundreds of dollars in tax refunds.
"We are super excited to have CEP assisting with free income tax preparation at the Spanish Community Center" said SCC's Executive Director, Elizabeth Nevarez. "This is the fifth year the SCC has offered free tax preparation service on-site. We are always striving to improve our services, and to accommodate and provide for the needs of our clients. Therefore, our board agreed that this would be a really wonderful collaborative. This site is located in an area where many families will be able to utilize the service. As a United Way Agency, there are a number of service organizations we work hand in hand with every day. We are counting on these organizations and local churches to help us spread the word and provide families with the information about this service. CEP has 25 years of experience and will have certified preparers on-site."
In addition to the tax preparation services, CEP volunteers help people with opening a savings account or obtaining a prepaid debit card to store their refunds. For no extra charge, all CEP clients are automatically covered by CEP's staff of attorneys and enrolled agents to represent them anytime the IRS or Illinois Department of Revenue (IDOR) challenges their tax return.
If you would like to visit a tax preparation site and have your taxes prepared, please bring the following documents: all W-2s and 1099s (if any) for the year in question, Social Security cards, or ITINs, for all family members, a valid photo ID, a copy of the previous year's return (if possible), bank account number and routing number if you would like to direct deposit your refund, property tax bill, the amount spent on college expenses, proof of health insurance coverage or a certificate of exceptions, any letters from the IRS (if applicable). For ITIN application assistance, you will need additional documents listed here.
CEP's tax site in Joliet is located at the Spanish Community Center at 309 N Eastern Avenue, Joliet, IL, 60432. The hours of operation are from 5:30-8 p.m. on Wednesdays and Thursdays, and 10:00 a.m.-1:00 p.m. on Saturdays.
Those interested in free tax preparation services should visit www.economicprogress.org or call (312) 252-0280 for more information about service locations and hours, and what materials should be brought to the tax site.