State Museum in Lockport could re-open under Rauner's plan
2/15/2016, 1:40 p.m.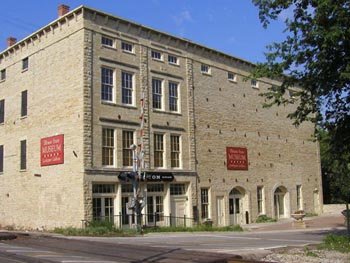 The Illinois State Museum's Lockport Street Gallery could be open in a matter of weeks if an amendment from Governor Bruce Rauner is approved by the Illinois General Assembly.
Rauner used his amendatory veto powers to make changes to Senate Bill 317 which was sent to the governor to keep the state museum system open.
In order for the bill to pass, the legislature would have to first approve the Governor's changes which would require the museum system to create "a sustainable fiscal model" for continued operation according to Rauner's amendment statement.
The plan could save approximately $1 million per year in operating costs but will require the closing of two branches—the Southern Illinois Art and Artisans Center at Rend Lake and the Chicago Gallery at the James R. Thompson Center.
Other changes will include the consolidation of the human resources and accounting departments at the Illinois Department of Natural Resources (IDNR) which oversees the operation of the museums and development of a new management structure.
Revenue will be raised by charging admission to the museum sites and through increased fundraising through the Illinois State Museum Society.
"If the General Assembly acts quickly on the Governor's amendatory veto, we believe we could reopen the museum in a matter of weeks," said IDNR Director Wayne Rosenthal in a statement.
According to Governor Rauner's veto amendment statement Illinois invests just over $6 million per year in the 6-museum system despite attendance of only 200,000 visitors per year.
Rauner's amendment is aimed at "re-energizing its operations and partnering it with other public and private entities to make it truly self-supporting and to relieve the fiscal burden to taxpayers," according to the statement.

The Lockport branch of the museum has an operating budget of around $190,000 per year which covers the salaries of two employees and rent for the building said Lockport Mayor Steve Streit in July when he found out the location was closing the first time due to a lapse in state insurance coverage.

At the time, he said the cost for the city to extend coverage for the location at 201 W 10th St., was small compared to the economic activity and traffic it brought to the downtown.
That's why Lockport picked up the tab for the museum's insurance costs to keep the branch open and even paid the rent until the state took over the lease again in order to close it in October.
The branch was briefly filled with artwork submitted from area residents which the mayor dubbed "The People's Exhibit" before the branch was closed indefinitely this past fall.
brock@thetimesweekly.com or on Twitter @BrockAStein