Explosion of video gaming
Wayne Horne | 2/17/2016, 2:54 p.m.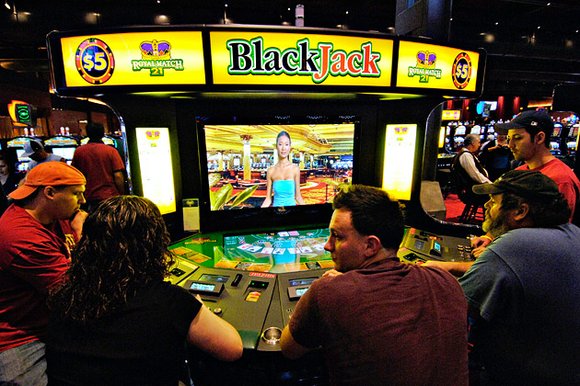 The recent announcement out of the Peoria area regarding Par-A-Dice casino personnel layoffs may not surprise many people but it should be noted by other casino towns like Joliet. Casino gaming revenue in Illinois has been declining for several years. Statewide, casino revenue in 2012 for Illinois was $476.2 million. Just three years later that revenue source had fallen by 15.3 percent to $403.2 million.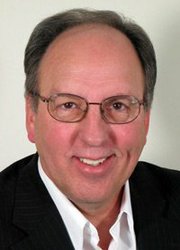 Casino managements has given several reasons for the decline including the economy, surrounding states expanding gaming positions, and no smoking in Illinois casinos to name a few. Why doesn't the State of Illinois seem particularly concerned about the revenue decline? Maybe it's because of the explosion of video gaming machine placements. When the state legislature passed the video gaming law they made sure little of the revenue was shared with municipalities. Revenue from video gaming has increased by 732 percent statewide and more machines are coming as more municipalities are encouraging their placement at local establishments.
When the Illinois legislature authorized the placement of video gaming devices in truck stops, bars, and restaurants many municipalities opted not to allow them in their towns and cities. The 2012 revenue the mechanisms generated for Illinois that first year was $3.1 million. According to the Illinois Gaming Board report at the close of 2015 video gaming revenue had increased to $228.4 million in just three years.

The combined casino and video gaming revenue share to State of Illinois coffers increased from $479.3 million in 2012 to $631.6 million in 2015.
Video gaming's popularity is also evident in Joliet. Revenue to the city from video machines has increased by 775 percent since 2012. Unfortunately for Joliet, the state takes the lion's share of the money. Joliet has seen a decline of over 10 percent from gaming revenue since 2012 when both sources are combined.
According to an article in a downstate newspaper, Illinois gaming revenue thirty years ago, adjusted for inflation, topped gaming revenues from 2015. Wagering revenues from that time only came from horse racing and the Illinois Lottery. Expanding the gambling experience has not been an answer to any of Illinois' financial woes. Joliet's experience is similar. In just nine years Joliet's share of gaming receipts has dropped by almost 50 percent. Joliet needs to replace its reliance on those revenues before it dwindles down another 10 or 20 percent.
One last thing… The new Illinois Auditor General might want to consider a different career path. The Better Government Association posted a story on its website concerning some questionable campaign spending by Frank Mautino who was appointed to the post starting January 1. According to the report, the auditor general's office serves as a financial watchdog over various state agencies. Mautino is a former Democrat State Representative from Spring Valley and was also House Deputy Majority leader. Among other findings the report shows his campaign fund paid about $95,000 to repay $26,000 on loans and interest taken out in 1994. He also spent almost $250,000 for car repairs and gas at the same service station in Spring Valley, Happy Super Service Station, and most of that over 10 years.
Another recent report from downstate revealed that Republican State Senator Sam McCann billed his campaign fund for $38,000 in mileage reimbursements last year. The federal mileage reimbursement rate is 57.5 cents per mile so that would equate to over 66,000 miles traveled on state business in one year. The last three months of the year he averaged over 300 miles per day. That's about five to six hours a day in the car. He also said he does the driving himself.
Really! As I've said many times before, you can't make this stuff up! Stay tuned…
Contact Wayne at wayneswords@thetimesweekly.com