JTHS teachers receive 2016 Great Teacher Award
2/24/2016, 11:44 a.m.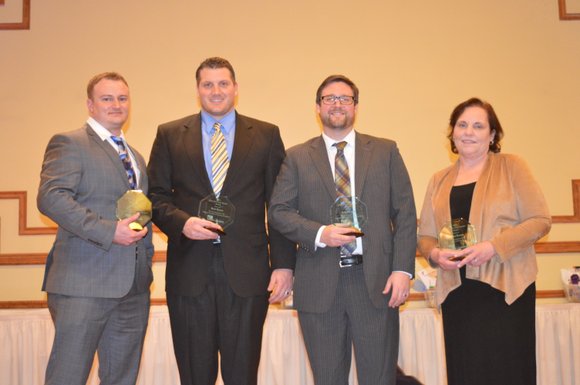 Four Joliet Township High School teachers received the Joliet Region Chamber of Commerce and Industry's Joliet Area Great Teachers Award during a special ceremony held on February 18 at the Jacob Henry Mansion in Joliet.
The teachers were selected from a list of educators from the Joliet area who were nominated by their students, peers, administrators and members of the community.
Joliet Central High School recipients are Brett Boyter, Jeff Jakob and Dawn Krantz.
The Joliet West High School recipient is Sean Hackney.
The Joliet Area Great Teachers awards were created to emphasize the vital partnership that exists between businesses and education in southwest Will County.