Romeoville students create little free library
1/4/2016, 9:48 a.m.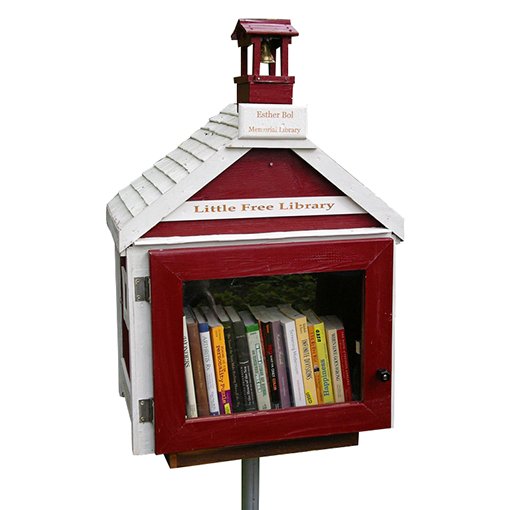 Students in Romeoville, with the help of a grant from the R.R. Donnelley Foundation, created a "little free library" for a Bolingbrook grade school.
The students in the "Geometry in Construction" class at Romeoville High School created the little free library for Tibbott Elementary School in Bolingbrook which will be added a to its edible garden in the spring.
The Little Free Library concept got its start in Wisconsin in 2009 when Todd Bol, a resident there, built a model of a one room schoolhouse as a tribute to his mother, a former school teacher who loved reading.
Bol filled it with books and put it on a post in his front yard with a sign that said "FREE BOOKS."
Today there are hundreds of Little Free Libraries around the world where readers are encouraged to borrow a book and also donate some of their own. There is even a foundation supporting the library's mission to promote literacy and the love of reading.
Tibbott Library Media Center Director Erin Preder and Principal Ana Wilson sent a grant application to the Donnelley Foundation, hoping to get support for one of their literacy projects to launch the Little Free Library. The Donnelly Foundation, which has a tradition of supporting youth, education, inclusion and diversity, made a donation of $1,000 to the project.
At the suggestion of Valley View School District Assistant Superintendent Rachel Kinder, Tibbott asked Jim Egizio's Geometry in Construction class at RHS to build the Little Free Library.
Principal Wilson's daughter, who is an artist, will add her touch to the project by creating a butterfly-themed design for the outside of the little library which should be completed by the time of its garden installation in the spring.
"It's exciting to add another academic component to our garden area," said Wilson.