Troy speech teams take judges' choice and 1st place awards at State competition
1/8/2016, 9:12 a.m.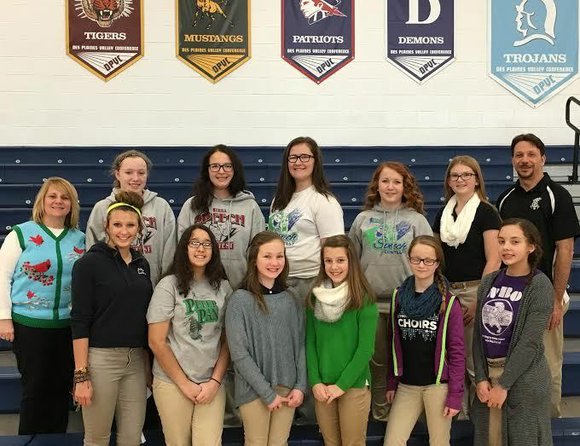 The Troy Speech Team received several Judges' Choice awards and first place awards at state competition in December.
The 40 Troy Middle School students and 25 William B. Orenic Intermediate School students joined other grade school teams from Morris, Channahon, Crest Hill, Joliet, Millbrook, Minooka and Newark for the Illinois Elementary School Association Speech State Competition, State Area 2, held at Immaculate Conception School in Morris.
Judges' Choice Awards went to:
William B. Orenic students Tiffany Trizna and Sofie Young for the category of Duet Acting; Liza Junaidi for Solo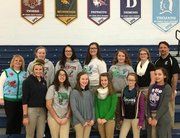 Acting; and Josianna Newby, Etta Sklar, Tiffnay Trizna and Sofie Young for Team Improv.
Troy Middle School students who received Judges' Choice Awards were:
Louisa Schwab for Original Script – Individual; Kathryn Epling and Melina Medina for Duet Acting; Sarah Babyak and Joie Egizio for Duet Acting; Kierra Posteluk, Julianna Byrne, Paige Minor and Delaney Peter, each for Solo Acting; and Mary Dixon, Jemma Newby, Kierra Posteluk and Louisa Schwab for the category of Team Improv.
WBO Speech Team Coach Joseph Ryan and TMS Coach Wayne Barry said they were proud of their students doing so well at the competition.