ICYMI: In a year, steps in the right direction
1/13/2016, 10:44 a.m.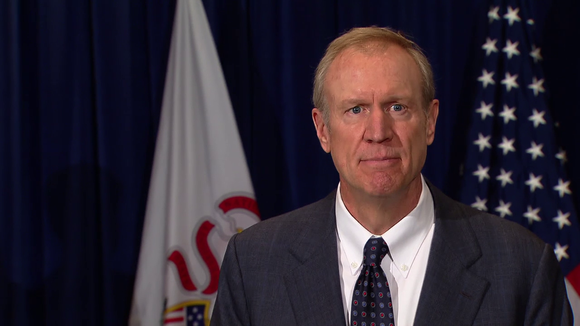 The following is an excerpt of an Op-Ed written by Governor Bruce Rauner to mark his first year in office that was published by the State Journal-Register:
"For years, our politicians patched over our problems through budget games, deficit spending and kicking the can on pensions. Then, rather than fix the root causes of our problems, the politicians in charge raised taxes without instituting any reforms, severely damaging our economy and inflicting more hardships on hardworking families.
"To any outsider, it was obvious that we needed a fundamental transformation. So we proposed legislation to restore faith in state government by enacting term limits and redistricting reform; grow careers and incomes by enacting job-creating economic reforms; reform state pensions; and deliver lasting property tax relief by empowering the people of Illinois to control local government costs and eliminating unfunded mandates.
"Unfortunately, Democratic leaders have so far refused to vote on any of our legislation.
"While Democrats stall, our administration has continued to work hard for you.
"Over the last 12 months, we:
Ensured record state funding for schools.

Eliminated the $1.6 billion deficit inherited from the previous administration.

Agreed to innovative new collective bargaining agreements with most state government unions, instituting merit pay for the most productive employees.

Eliminated over half a billion in state spending through department action.

Signed landmark public safety legislation.

Led negotiations that produced significant unemployment insurance reform by strengthening misconduct provisions, avoiding a $470 million tax increase and $300 million benefit reduction and better protecting Social Security-eligible workers.

Implemented fraud reduction efforts that prevented $188 million in improper unemployment insurance claims.

Returned $30 million to employers for unemployment insurance overcharges by the previous administration.

Began the process to sell the Thompson Center, saving taxpayers hundreds of millions.
"While these are important steps in the right direction, the process of laying the foundation for a brighter future for you and your children is nowhere near complete. That can only be achieved when everyone with political power in Illinois is ready to face reality and reform our state government so it works for you again."