MLK Day: A Day On, Not a Day Off
Local residents get busy giving
1/13/2016, 6:01 p.m.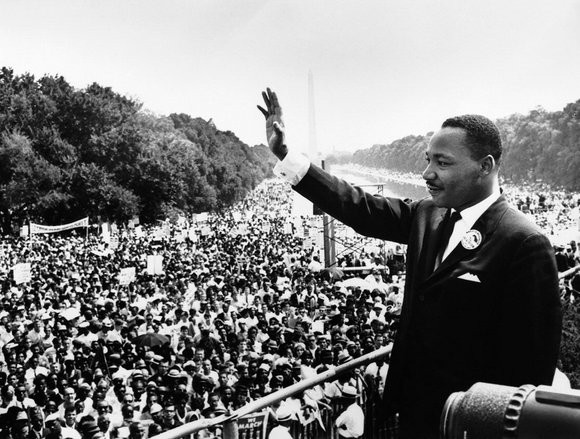 While some may be enjoying a day off from work on Monday in honor of Dr. Martin Luther King Jr's, birthday, volunteer organizers in Joliet will be mobilizing the community to come out and spend the day in service to their community.
Titled, "A Day on, Not a Day Off" the day is meant to honor Dr. Martin Luther King by encouraging community members to pitch in for a good cause around their communities. In Will County, volunteers are needed around Joliet.
One of the organizers of the event, R. Dale Evans said "this is the 10th year the MLK Day of service has organized in Will County. On the first MLK Day volunteer event in 2006, 11 volunteers contributed 45 hours of community service to two projects. In 2015, the numbers had grown with 659 volunteers tackling 23 projects and logging 2,636 hours of service. Over its 10 years, 2868 volunteers have contributed over 11,000 hours of service helping with 173 community service projects."
Evans said, the goal this year is to get 1,000 volunteers to help with 50 community projects and that they are still in need of more projects related to organizing food pantries, cleaning churches, bingo at senior facilities, and small painting projects. "The day helps "advance Dr. King's vision of equality and opportunity for all" and hopes that it serves as "the beginning of an ongoing commitment to serve throughout the year."
This year's event begins on Monday, January 18 at Joliet West High School, 401 N. Larkin Ave. at 7:30 a.m. Volunteer registration runs from 7:30-8:30 a.m. with a program launch breakfast from 8:30 a.m.-8:50 a.m. Projects will be completed from 9 a.m. to noon with a project recap and lunch running from 12 p.m. to 1 p.m.
Volunteers are asked to register beforehand by emailing Erica Williams, Catholic Charities of Joliet at ewilliams@cc-doj.org or by calling 815-724-1142.
As a preamble to the Martin Luther King event, a Community Unity Jazz Brunch is taking place from 10 a.m. to 1 p.m. on January 16 at the Jacob Henry Mansion, 15 S. Richards St. in Joliet.
Keynote speaker for the event is University of St. Francis President Arvid Johnson.
All proceeds from the event will go to the Unity CDC Operations, HAF Family Self-Sufficiency program incentives and WJHS Scholars Program. More information can be obtained at rdaleevants2000@gmail.com.