The Transformative Legacy of Martin Luther
Benjamin F. Chavis, Jr. | 1/13/2016, 5:08 p.m.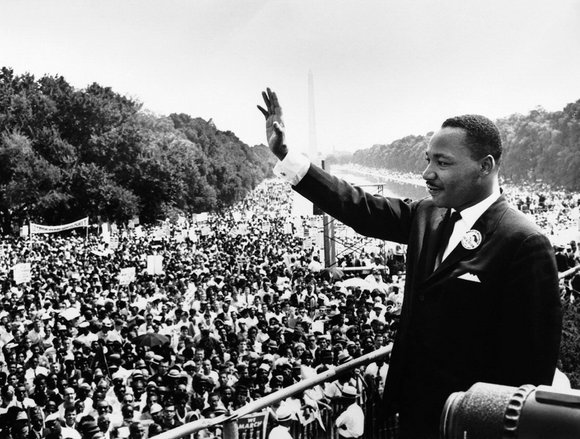 King never suspended his faith in the God of justice and liberation. He refused to bend his principles and beliefs on the effectiveness of nonviolent social change activism and multiracial movement building. The organization of the Southern Christian Leadership Conference (SCLC) by Dr. King and other Black church leaders was a prophetic step forward that kept the Black church in America at the forefront of the battle for civil rights and human rights. King was an intellectual genius who stood on the universal theological principles of the oneness of God and the oneness of all humanity.
In my younger years, I personally worked with Dr. King, Golden Frinks and Milton Fitch in the North Carolina SCLC. I witnessed firsthand how Dr. King transformed and inspired the consciousness of people to believe and exert a grassroots power to promote social change. We could use that kind of grassroots power today to get a massive voter turnout.
Dr. King was not a "weak" leader who sought to appease or to entertain the powerful in the high places and principalities of oppression. Martin Luther King, Jr. was in complete solidarity with the poor and marginalized, but yet determined to end poverty and injustice wherever those evils were manifested.
Thus, we should also revisit Dr. King's economic justice demands. It is my opinion that if Dr. King were alive today he would be encouraging "principled youth entrepreneurial development." Participating in the U.S. economy as business owners that help to financially sustain our communities should be a priority.
In his last public speech on April 3, 1968 on the night before his tragic assassination in Memphis, Tennessee, without fear Dr King asserted, "The nation is sick; trouble is in the land, confusion all around…But I know, somehow, that only when it is dark enough can you see the stars. And I see God working in this period of the twentieth century. Something is happening in our world. The masses of people are rising up. And wherever they are assembled today, whether they are in Johannesburg, South Africa; Nairobi, Kenya; Accra, Ghana; New York City; Atlanta, Georgia; Jackson, Mississippi; or Memphis, Tennessee, the cry is always the same: 'We want to be free.'"
In 2016, "We want to be free!" We want an end to racial injustice and all manifestations of inequity and inequality. But we realize from the living legacy of Martin Luther King, Jr. that we all should remain vigilant and active. Let's keep Dr. King's transformative legacy alive and vibrant with renewed energy and support.