Shorewood sets plan for 2016 street improvements; purchases more road salt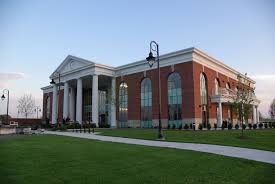 Shorewood will spend a total over just over $1 million dollars to keep their streets pothole free in 2016.
About half of that money, $500,000, will come from Motor Fuel Tax (MFT) funds which are collected from a tax on every gallon of gasoline sold in the village.
Those funds were tied up in a state budget standoff for much of the summer but were released by the state at the end of 2015.
The remaining $700,000 comes from village funds budgeted for capital improvements said Trustee Dan Anderson who chairs the public works committee and said that the village determined that spending just MFT funds wouldn't be enough to keep up with the needed repairs.
"500,000 isn't going to cover all of this," said Anderson who noted that this year's project would cover just over 3.5 miles of the village's 75 miles of road way.
Streets targeted for repair this year, which will include resurfacing and some curb and gutter restoration, will include portions of Manor, Country, Harvest, Turnbridge, Savoy, Thames, Glen Mor, and Amendodge Drives, as well as Geneva Street.
Village engineer Bryan Welch said that the plans call for street repairs to encompass the entirety of subdivisions for continuity. He noted that the repairs are part of a 5-year plan to grade and resurface all of the village's streets. Currently, he said, the streets are in "pretty good condition overall."
Anderson said that street conditions remain in their current state because the village has taken a "very aggressive stance" to maintain them.
In order to make sure that those roads stay de-iced through the remainder of the winter, the village has also approved the purchase of another 1400 tons of salt at a cost of just over $84,000.
Public works director Chris Drey said that the village had already purchased 2000 tons prior to the start of winter and that the current stock would put them close to their 2700 ton limit at their Mound Road salt dome storage facility.
Combined with a relatively small amount of snow fall this season, he said that the village should have enough supply on hand for the remainder of the winter.
"With how mild the season has been we haven't really gone through a tremendous amount," said Drey who noted that public works crews use about 100 tons of salt per snow event on average.
He also noted that average per ton prices for salt had fallen by half from their peak price last year of about $110 per ton.