Two Valley View students post perfect scores on PARCC test
1/25/2016, 10:03 a.m.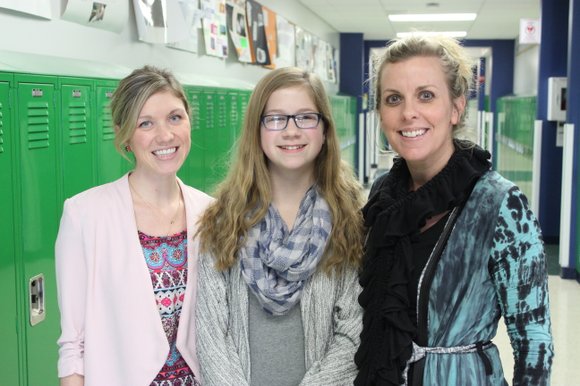 Two Valley View School District 365U students registered perfect scores on last year's English Language/Arts (ELA) portion of their middle school PARCC assessment.
Romeoville High School freshman Corinne Doty accomplished the difficult task during her 8th grade year at Lukancic Middle School (Romeoville), while Jane Addams Middle School (Bolingbrook) 7th grader Emily McKeever was also perfect.
Announcement of the perfect scores came earlier this month when the Illinois State Board of Education released statewide results for individual schools and individual students.
"It was a little more challenging than ISAT but it wasn't extremely difficult," Doty said. "I work really hard for my grades so I was really excited that I did well."
Christy Rush-Levine, Corinne's honors language arts teacher at Lukancic, agrees.
"Corinne strives for perfection in everything she does. She is analytical and never misses an opportunity to grow," Rush-Levine said. "It is clear she has a passion for learning."
Doty, who plays volleyball at RHS and also helps coach the Lukancic volleyball squad, has some simple advice on how to succeed on PARCC.
"Just relax," the former Beverly Skoff and R.C. Hill Challenge student said. "It's really not that bad."
McKeever was "pretty shocked" when she heard about her perfect score.
The honor student, who attended Jamie McGee Elementary school in Bolingbrook for kindergarten and 1st grade before moving to R.C. Hill in Romeoville in 2nd grade for VVSD's Challenge Program, said she had no idea PARCC was supposed to be significantly more difficult than the old ISATs.
"I thought PARCC was OK," she said.
"Emily's accomplishment is a direct result of the involvement of her family, all of her teachers in Valley View, including Jane Addams, and her desire to become a voracious reader and writer," said Addams Principal Jason Pascavage. "A perfect score doesn't just happen, it is the product of hard work."
"I am not surprised at her perfect score, since Emily is always striving for her best. She takes her work seriously and is never satisfied with just OK work," said Kara Jennings, her 7th grade honors language arts teacher. "I constantly give her opportunities to perform at higher levels and she meets those demands every time."
Emily's and Corinne's scores were just one portion of what was a strong performance on the PARCC assessment for Valley View School District 365U middle and high school students when compared to state averages.
VVSD high school freshmen significantly outperformed their state counterparts with 37.1 percent meeting or exceeding PARCC's extremely difficult standards compared to only 34.1 percent throughout the state.
Similarly, 43.5 percent of all 8th graders at VVSD's five middle schools met or exceeded standards compared to only 40.4 percent, while in 7th grade 42.7 percent of VVSD's students met or exceeded standards compared to 39.9 percent statewide.
VVSD performed better than the state averages in most subcategories as well.
The so-called "achievement gap" between VVSD high school Caucasian and African American students was significantly smaller than statewide district averages on the English Language/Literature assessment. More than 51 percent of VVSD's Caucasian students met or exceeded on the exam compared to nearly 26 percent African American students. Statewide the numbers were 43 percent Caucasian and 14 percent African American.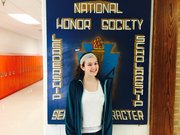 Similarly on the high school mathematics assessment, nearly 27 percent of VVSD's Caucasians taking the exam met or exceeded standards compared to 14.5 percent African Americans. Statewide the average was 23.2 percent for Caucasians and 6.6 percent for African Americans.
VVSD's LEP (Limited English Proficiency) high school students performed better than statewide averages with 5.7 percent meeting/exceeding (4.7 percent statewide) as did the district's economically disadvantaged free and reduced lunch students (VVSD 20.2 percent compared to 10.8 percent statewide).
Among all 24 Will County High Schools, Romeoville High School registered the third highest meets/exceeds rate on both the ELA and math assessments. Bolingbrook High School was 9th on ELA and 7th on math.
The numbers are similar for VVSD 7th and 8th graders with a narrower achievement gap, and better performances by LEP students, students with disabilities and economically disadvantaged students.
"It is good news to hear that our middle school and high school students performed so much better than state averages on this very difficult assessment," said VVSD Superintendent Dr. James A. Mitchem Jr. "But we still have work to do to achieve our ultimate goal of being one of the state's top performing districts."